First Sunday of every month
09:00 - 10:00
£13 per person, Under 3's go free
For sensory sensitivities
On selected dates we're opening our doors an hour early, with limited tickets available, to provide a quieter SEA LIFE experience that aims to provide a more comfortable visit for those with autism and other sensory requirements.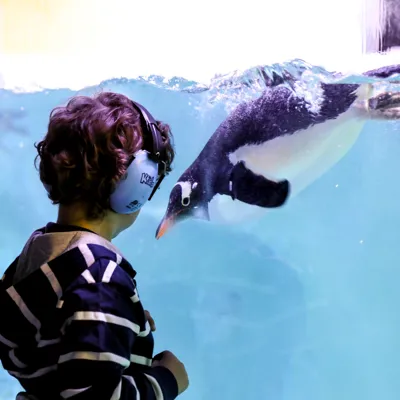 Enjoy a quieter experience!
As you discover over 2000 creatures including our brand new Rescue Facility, a colony of Gentoo penguins, plus not to miss our black-tip reef sharks and our giant green sea turtle, Mo, in the UK's only 360° Ocean Tunnel!
Please note this is a pre-booked tickets only event, guests must purchase their tickets online in advance in order to gain entry.
Our centre music will remain switched off until 10.00am, and televisions will be turned to a minimal volume.
How to book
Quiet times at the aquarium run once a month on the following dates. Simply, click the button below, add the number of tickets you require and select the date / time for your visit. 
Sunday 1st October 2023
Sunday 5th November 2023
Sunday 3rd December 2023
Sunday 7th January 2024
Sunday 4th February 2024
Sunday 3rd March 2024
Sunday 7th April 2024
Sunday 5th May 2024
Sunday 2nd June 2024
Sunday 7th July 2024
Sunday 4th August 2024
Sunday 1st September 2024
Sunday 6th October 2024
Sunday 3rd November 2024
Sunday 1st December 2024
See who you will meet
From the curious and the rescued to the rare and the enigmatic. And you'll be able to get closer to them than ever before.