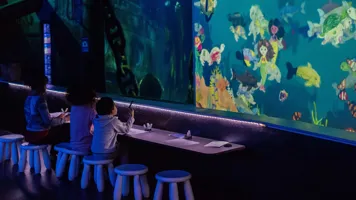 Virtual aquarium
Discover our giant virtual aquarium! 

The concept is simple, each child takes a drawing model, then draws it with the colours he or she wants (markers are provided). 

He then places his drawing in the machine provided for this purpose, which will scan it.

Wait a few seconds and watch the drawing come to life in our virtual aquarium! 
He will walk around all day with all the other drawings!