Just after passing the shark island and its warm water, you are in front of the aquarium's largest pool (600,000 litres of water). It is the largest cold water tank in Europe.
Here you will find water at 11-12 degrees, and you should feel the temperature difference even outside the pool! 
Discover the biodiversity of the Atlantic Ocean by passing through our 360° tunnel. Sharks will pass over your head!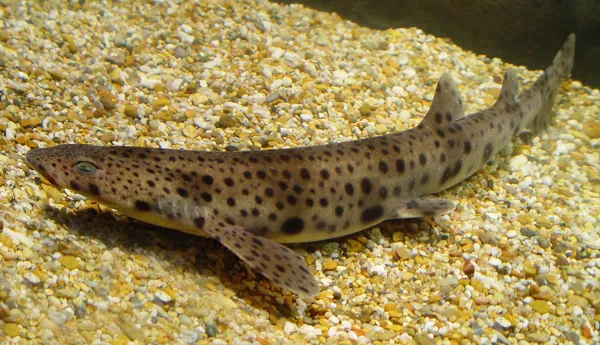 The great dogfish shark
These species of small spotted sharks will seduce you with their round muzzle and large cat eyes. However, they are not left out at the time of feeding and can swallow a good bite, an entire sardine!
Tope Sharks
See the largest sharks in the Atlantic basin. Easily recognizable by their slender body and prominent muzzle, they will slip silently into the dark waters.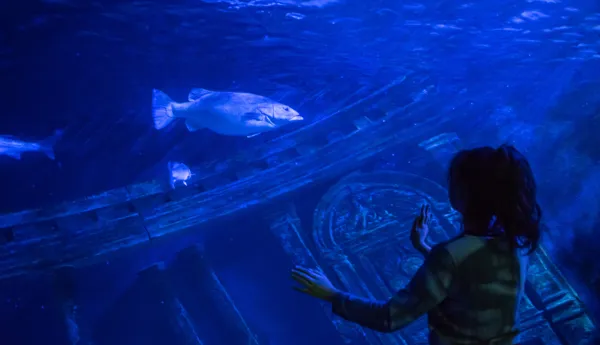 The cernier fish
The cernier lives on a variety of rocky or sandy bottoms. The juveniles wander around in shoals, the adults are rather solitary. This fish is voracious, it mainly eats good-sized fish, but also adult crustaceans and molluscs. In some countries it is called the wreck fish. Good news, you will be able to find it in a reconstruction of the wreck of the Titanic!