Discover several species of sharks alongside two imposing sea turtles and dozens of colourful fish in a setting inspired by the legendary Atlantis.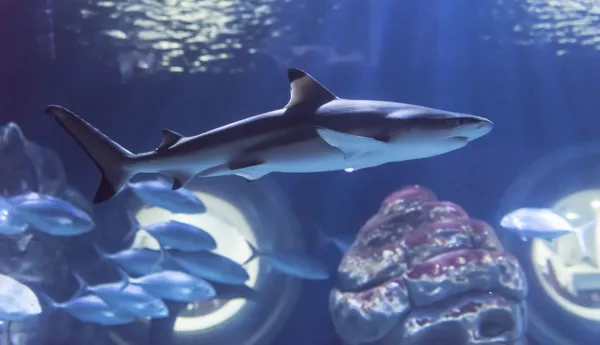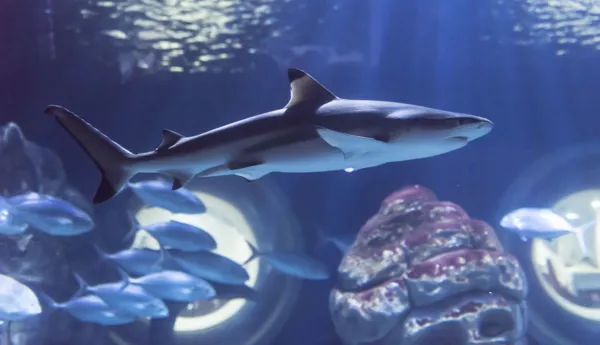 Blacktip reef shark
By far the most active of the pool, it is about 1.5m long. Easily recognisable by its black flippers, it is extremely lively and reactive during feeding.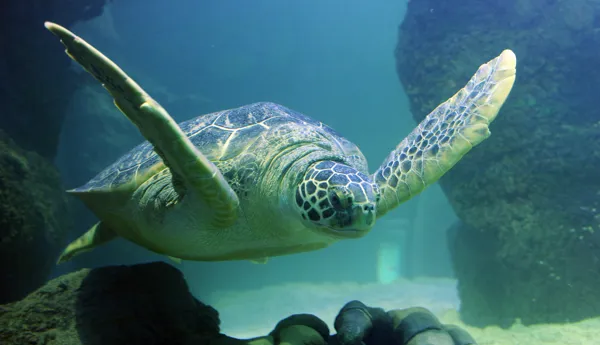 Green sea turtle
Nathan and Tao are our two green turtles, who arrived at the aquarium in 2006. Come and learn more about their life habits and the protection of sea turtles.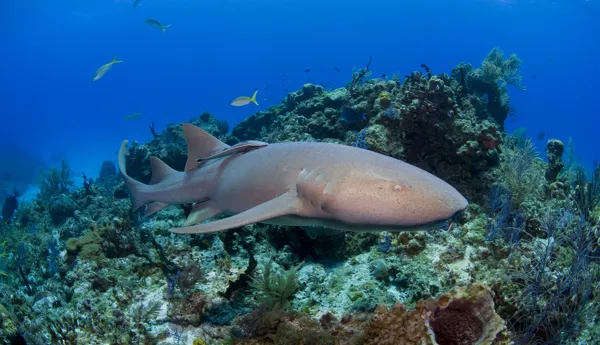 Nurse sharks
It is the biggest fish in the aquarium. With a size of up to 3 metres, this massive shark is completely harmless to humans.