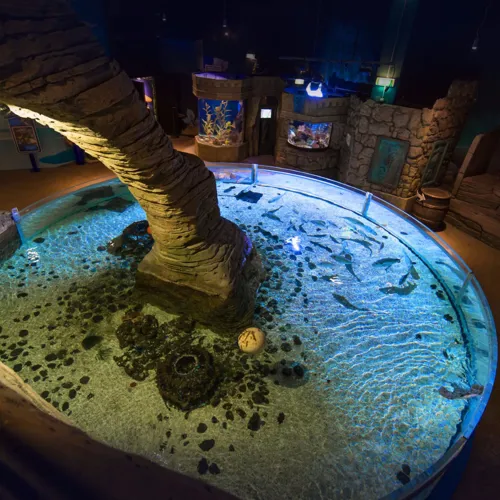 French coast
Discover the species of the Atlantic and Mediterranean coast!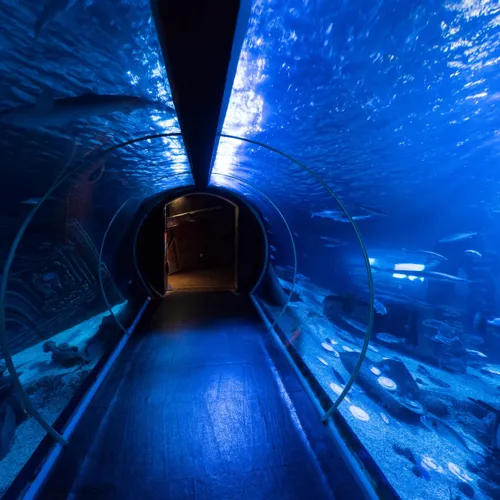 Ocean tank
In the heart of the Atlantic Ocean!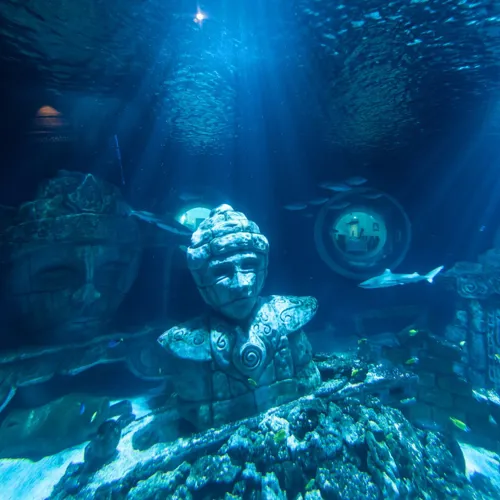 Atlantis
Immerse yourself in the legendary sunken city of Atlantis!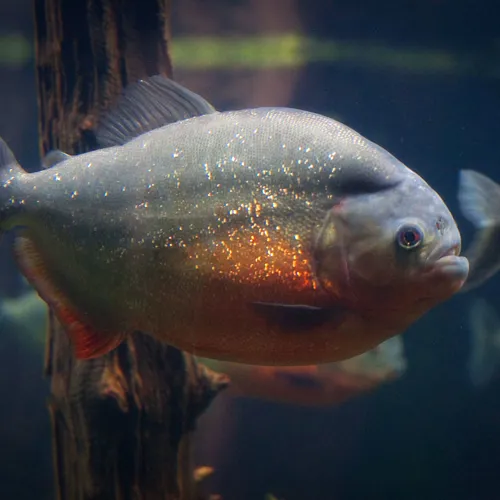 Amazon River
The most powerful river in the world!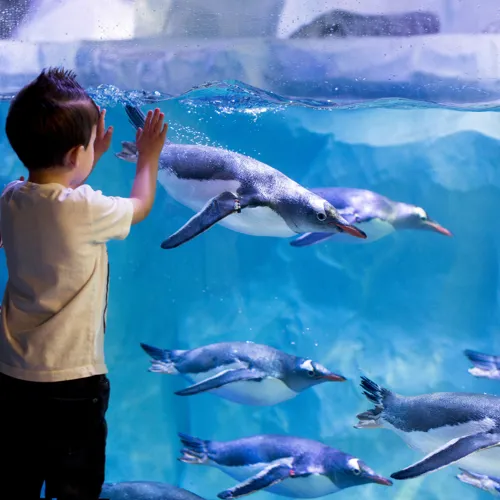 Penguins
Discover the secret lives of King and Gentoo penguins in our immersive Antarctic Experience.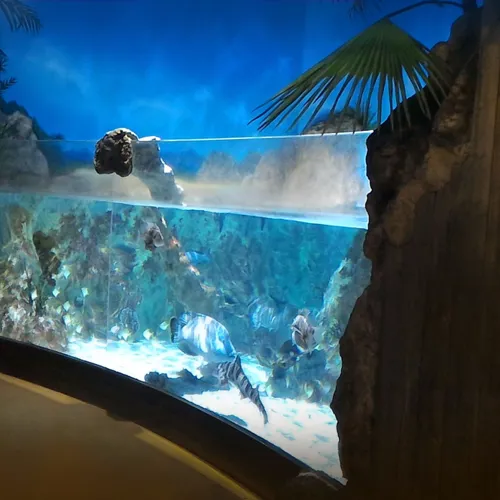 Shark island
Discover a preserved lagoon!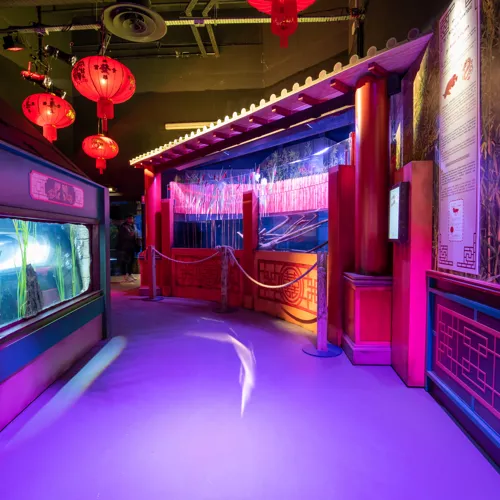 Asia
Discover our sacred fish from China and Asia!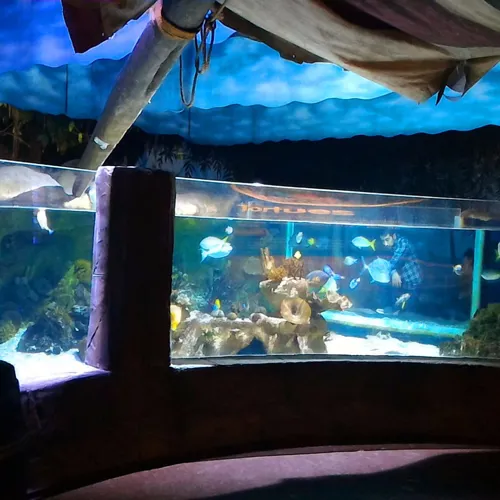 Tropics
Discover our colourful tropical animals!