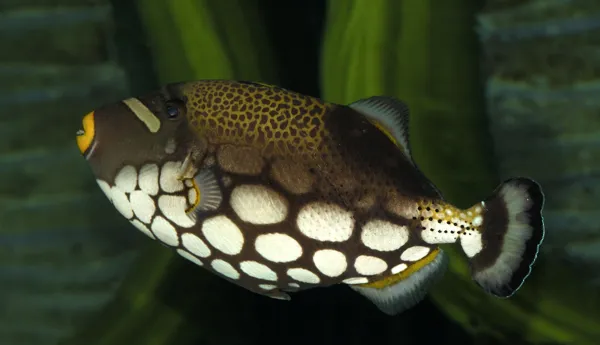 Admissions Ticket
Select your arrival time and book your tickets easily with just a few clicks!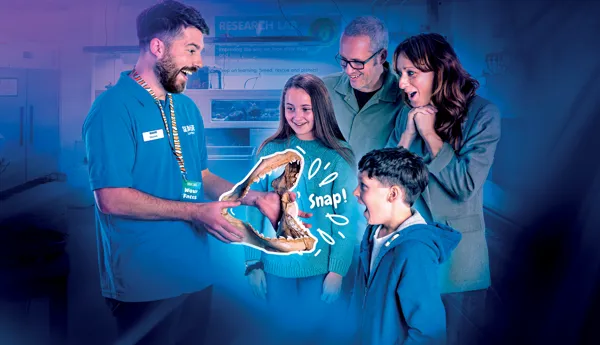 Super Ticket
Three experiences in one! You'll get an admissions ticket, a Behind the Scenes ticket and a guide book. NOTE! During the tour we move between two floors using stairs, the tour is not suitable for people with prams or people with reduced mobility.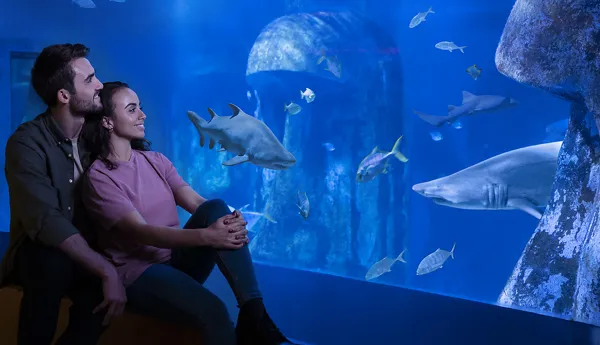 Hai Hupi experience
The VIP experience is a unique way to explore the enchanting underwater world with your partner or friend.
What you will experience
Expertise knowledge of the ocean and its animals

Make sure to ask our friendly staff for any burning questions you have of the underwater world! 

Discovery Pool

Get to know the Sea Urchin and many other sea creatures with our staff

Conservation

Learn more about conservation and climate change in our Sea Lab-ocean laboratory and Conservation Cove.

SEA LIFE shop

Souvenirs, school supplies, refreshments - all this and much more can be found from our shop at the end of the exhibition!
Discover the wonders under the surface
"From our short holiday in Helsinki I have to say this was the place I enjoyed the most. Friendly staff and the glass surfaces were cleaned regularly."
Giovanny (Google review 23rd March 2022)
"Fun for the whole family and a nice way to learn more about sea life. Felt like it ended too soon."
Julia (Google review 7th March 2022)
"Really good place to see sealife and all the sealife is taken a really good care.. Of course there's Mikko the Seabass :)"
Harri (Google review 14th February 2022)
"A good place to visit with kids starting age 2. Quite interactive and interesting. Totally recommend to spent there at least 1 hour. It's near the Lunapark Linnamaki. From the Harbour 1 hour of walk or 30 min by tramm."
Kristiina (Google review 27th December 2021)