Discover
an
amazing
underwater
world
Covid-19 instructions
We have restricted even further the amount of customers in the exhibition. You have to book a timeslot. Without a timeslot booking we can't allow you in the exhibition. The timeslots are every 15 min and max. 12 people are allowed into one timeslot. Please wear a facemask at all times in the exhibition. Please keep a distance of 2 metres to others and stay home, if you feel unwell at all.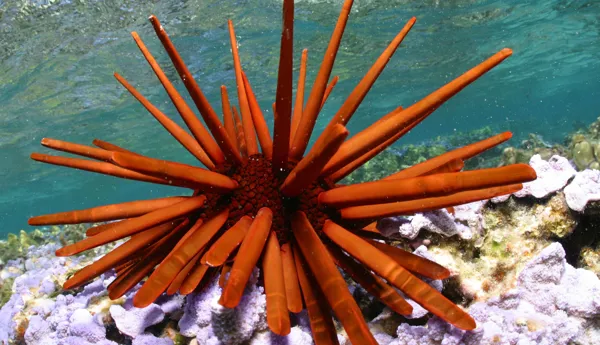 Gift cards
Give your loved ones, friends or colleagues a bit of a different gift this year! The SEA LIFE gift card is valid for a one year from the date of purchase. The gift card can be bought at location or from our webshop. Please note that gift cards bought through the webshop are mailed with the post. If you need gift cards sooner, we recommend to buy them at location when we are open.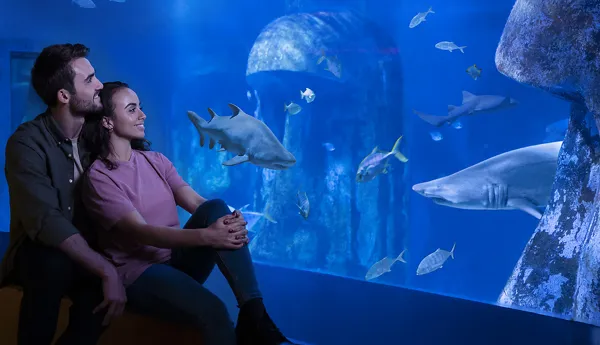 Hai Hupi - VIP visit
Hai-Hupi is a unique VIP Visit to SEA LIFE Helsinki for 2 people. You and your friend get a personal guided tour in the exhibition and you get to take a peek behind the scenes as well! You will also enjoy a fish feeding session, and get a gift voucher for SEA LIFE Shop and the SEA LIFE Guidebook! All VIP Visitors also receive s face cover for the tour. The Hai Hupi experience is only bookable on the webshop.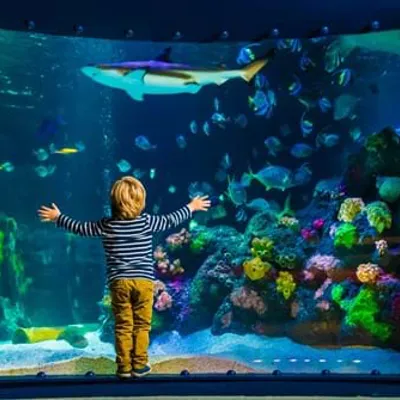 Things to do
Expertise knowledge of the ocean and its animals

Make sure to ask our friendly staff for any burning questions you have of the underwater world! 

Discovery Pool

Get to know the Sea Urchin and many other sea creatures with our staff

Conservation

Learn more about conservation and climate change in our Sea Lab-ocean laboratory and Conservation Cove.

SEA LIFE shop

Souvenirs, school supplies, refreshments - all this and much more can be found from our shop at the end of the exhibition!
Discover the wonders under the surface
Awesome attraction for the kids, as well as everyone who's interested in marine life or conservation of animals in general.
An interesting and varied aquarium center. Friendly employees who will be happy to answer your questions. Fish, jellyfish, everything is very diverse and informative! Animals are in spacious aquariums and are doing great.
++ Has also taken special notice on the visitor count during Covid-19. The amount of visitors is limited and tiered during open hours. + Very family friendly + Activities for children + Pricing decent + Very educational and informative + Easy to get more familiar with marine life + Interesting exhibits + Absolutely beautiful and stunning aesthetics + A great experience in general + The animals are also, to my knowledge, being treated rightfully and well taken care of