Open everyday - remember to book a timeslot before your visit!
Come
and
discover
an
amazing
underwater
world!
Daily Ticket
Book your ticket online & safely plan your visit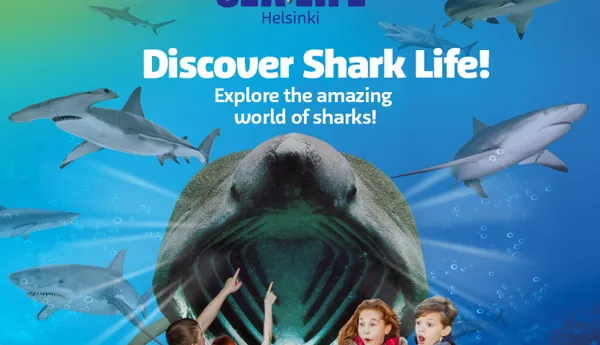 The amazing sharks take over SEA LIFE!
Discover SharkLife and what is true and false about sharks! Explore instead the real world of the amazing sharks! The event is from the 5th November to 31st December 2021! Hope to see you there!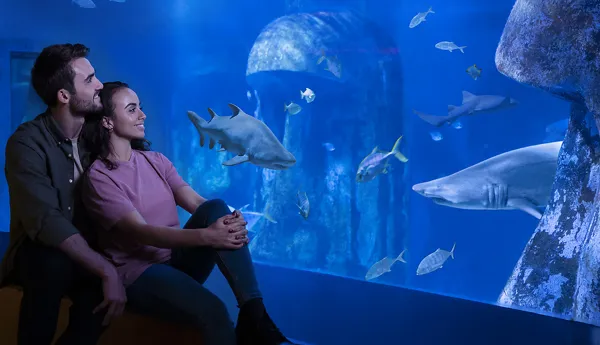 Hai Hupi - experience
Hai Hupi -experience is a unique way to explore the enchanting world of our animals! Reed more below and book now on myyntipalvelu@sealife.fi
Things to do
Expertise knowledge of the ocean and its animals

Make sure to ask our friendly staff for any burning questions you have of the underwater world! 

Discovery Pool

Get to know the Sea Urchin and many other sea creatures with our staff

Conservation

Learn more about conservation and climate change in our Sea Lab-ocean laboratory and Conservation Cove.

SEA LIFE shop

Souvenirs, school supplies, refreshments - all this and much more can be found from our shop at the end of the exhibition!
Discover the wonders under the surface
Awesome attraction for the kids, as well as everyone who's interested in marine life or conservation of animals in general.
An interesting and varied aquarium center. Friendly employees who will be happy to answer your questions. Fish, jellyfish, everything is very diverse and informative! Animals are in spacious aquariums and are doing great.
++ Has also taken special notice on the visitor count during Covid-19. The amount of visitors is limited and tiered during open hours. + Very family friendly + Activities for children + Pricing decent + Very educational and informative + Easy to get more familiar with marine life + Interesting exhibits + Absolutely beautiful and stunning aesthetics + A great experience in general + The animals are also, to my knowledge, being treated rightfully and well taken care of