Walk under the waves
Next you arrive to deeper waters at our ocean tank.
This is where our biggest animals, eg. sharks and other smaller fish that live in oceans live.
How many sharks can you spot?
You can admire the ocean tank by the tank windows or by walking through the waves in the ocean tunnel. Come face-to-face with our sharks and see them swim above you. Make sure to check out the daily feeding where you can see the sharks snatch their food from the feeders tongs - and how excited the little fish gets from the food!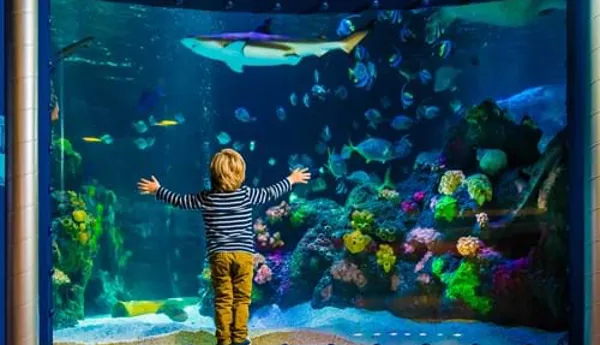 Tank
The ocean tank is the largest of our tanks – it has 250 000 liters of water in it!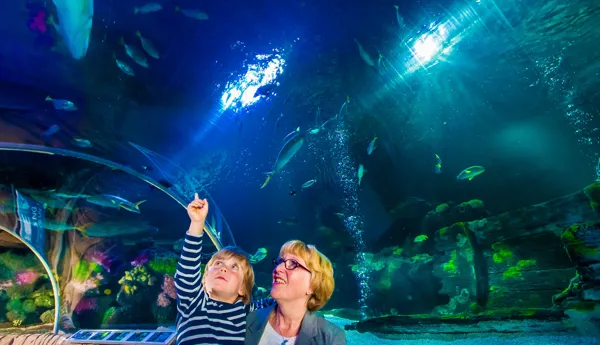 Feeding
The ocean tank feeding happens every day.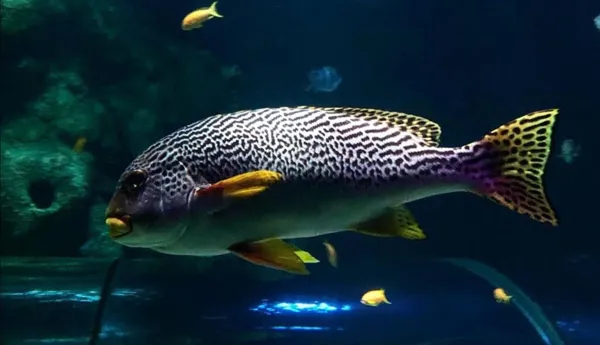 Gruntfish
These beautiful creatures live in the tank as well. Their name – Gruntfish– comes from the sound the fish makes when it grinds its teeth.