For the whole day, there is so much to see and experience at Sea Life. Watch fish feedings and hear interesting facts about the fish.
Check below what you will experience during your visit.
Feedings and other presentations are included in the admissions ticket. Welcome!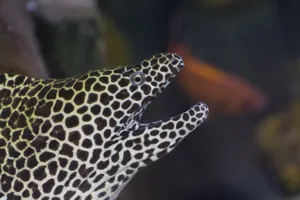 Moray eel feeding
Did you know that moray eels can live longer than 20 years? Come and meet our sweet honeycomb moray eel Oili!
Feeding at the tank 21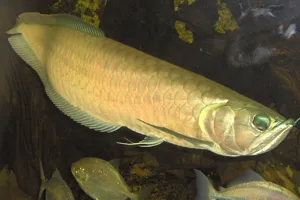 Arowana tank feeding
Our third largest tank with some of our biggest fishes! Come and find out why this tank goes also by the name of "Rescued fish tank". 
Feeding at the tank 38
Arowana tank is fed at 14.00 on Mondays and Fridays
Coral reef feeding
Come and meet the beautiful and very colorful fish of coral reefs!
Feeding at the tanks 14 & 16
Pupfish & kissing gourami feeding
Come and join our pupfish and kissing gourami feeding, where you'll hear about our pupfish conservation project and see the fish eat!
Feeding at tank 43 & 44