For the whole day, there is so much to see and experience at Sea Life. Watch fish feedings and hear interesting facts about the fish.
Check below what you will experience during your visit.
Feedings and other presentations are included in the admissions ticket. Welcome!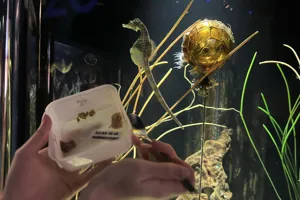 Seahorse feeding
The marvelous seahorses are fed once or twice a day. In the earlier feeding, you will also meet a Sea Life aquarist who tells how the seahorses are taken care of at Sea Life. Did you know that seahorses tend to squeak and click when eating? 
Feeding + meet the aquarist at the tanks 26–28
Mon–Tue, Fri, Sun at 12:15pm
Feeding at the tanks 26–28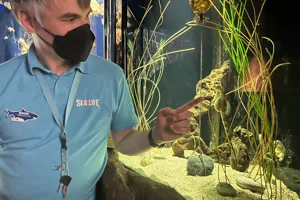 Meet & Greet with SEA LIFE auqarist
Have you always wanted to ask questions from the aquarist of SEA LIFE? Now it's possible! Come and meet our aquarist who will tell you about how they take care of the fish and tanks. You will also see seahorses being fed.
Meet & Greet at the tank 26