You'll continue your journey of discovery into the tropics which was renewed in winter 2020. In this area you get to see all the colorful fish and corals. Meet our clownfish, blue tang or yellow Blackspotted pufferfish!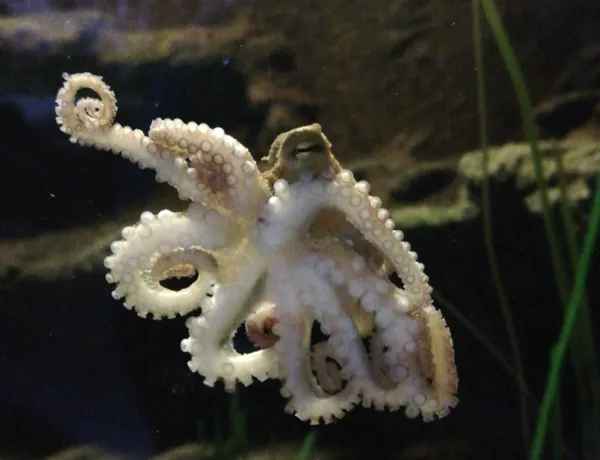 Octopus
Did you know that Octopus blood is blue and that they are masters in camouflage? Make sure you take a close look in this aquarium to find the hiding octopus.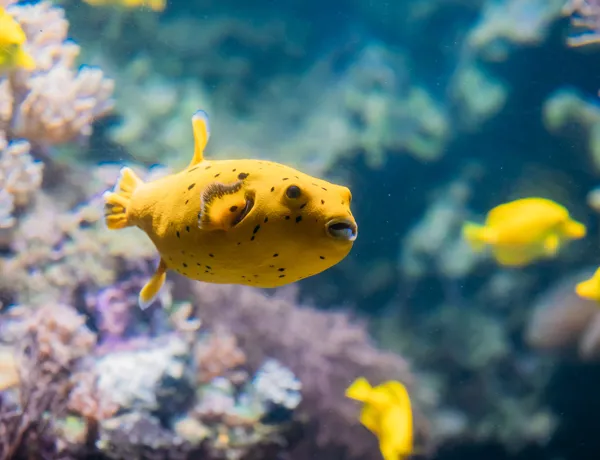 Blackspotted pufferfish
Blackspotted pufferfish named Fluffy lives in the tropics. You can often spot this curious fish swimming next to the aquarium glass.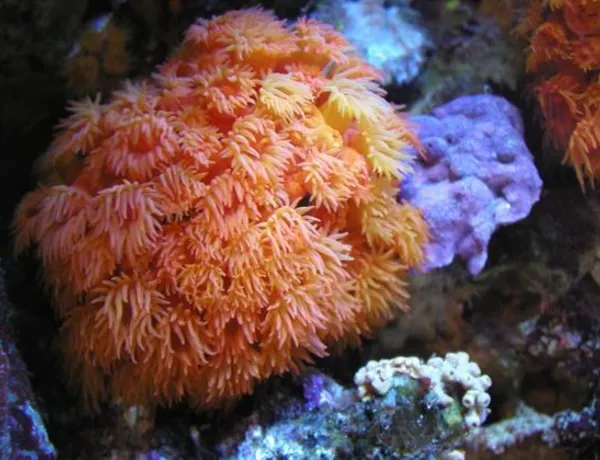 Corals
The coral may look like a stone or a plant, but it is in fact an animal. The coral is from the same animal group as jellyfish.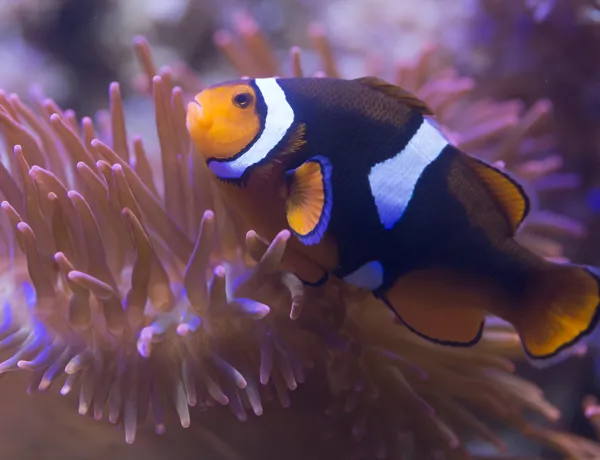 Clownfish
All clownfish are born as males! Some change sex to females when they grow older. If you spot two clownfish in a tank, the bigger is always the female and the smaller is the male.