Working for a better environment for all
An estimated 26 million tons of plastic pollution ends up in the oceans each year where it chokes, entangles and poisons marine life. By keeping our canals and beaches clean we can keep harmful materials away from marine animals. Our canals and beaches – and the creatures that live on or near them - are threatened by sewage and wastewater being diverted directly into the ocean, industrial waste, oil pollution, marine dumping, atmospheric deposition, radioactive waste, underground storage leaks and global warming.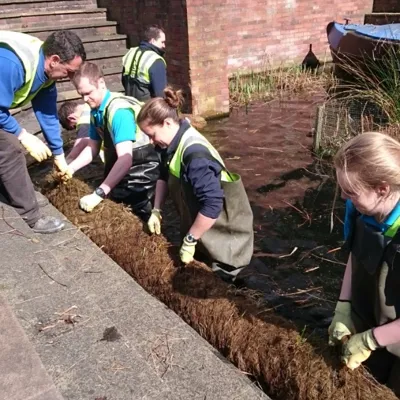 You can help!
Our team work hard organising frequent canal clean-up sessions to keep our local canals and waterways clean for the creatures that live in them. Our recent canal clean was a very successful clean up with 26 full bags of litter removed from the Birmingham canals, covering a stretch of 1.7 miles! There is always more to be done to protect our waterways and the creatures within them so please come along to our next session - will you beat the record?
Need to know
Who can get involved?
Everyone of all ages are welcome! From individuals looking to make a difference; to families, youth groups, student groups and local community groups, everyone is welcome to join us in helping to protect our native wildlife!
To find out when our next canal clean is, please keep checking the website or our social media channels
What do I need to bring?
We provide any equipment necessary so volunteers only need to dress for the weather and bring their enthusiasm, protective gloves if they have them and a packed lunch if attending a canal clean.