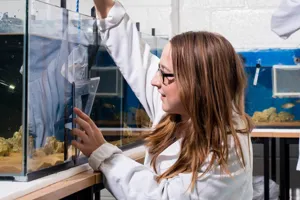 Developing Skills
The University of Derby has been working on conservation projects in partnership with the National Sea Life Centre Birmingham.
Research is facilitated at the National SEA LIFE Centre, where students have been working with the aquarium's animal care team to establish new findings in their field
The projects commonly focus on aspects of animal behaviour, welfare and development, with a focus on various different species, from tadpoles and cichlids to blacktip reef sharks and Asian short-clawed otters.
The research findings will be invaluable to the academic field and for the continued dedicated animal husbandry at the National SEA LIFE Centre.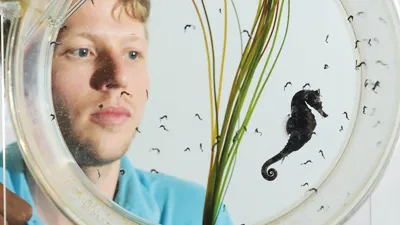 Find out more
Discover more about our conservation and research on a Behind the Scenes Tour- coming soon!