Welcome to the wonderful world of rays! These curious characters make everyone smile and are fun to watch. See how they glide on the bottom of the tank and sometimes against the windows. In our ray tank you also meet other creatures such as our small-spotted catsharks or the temperamental sea basses!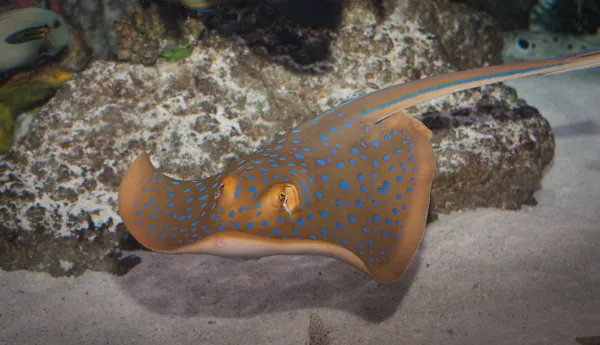 WOW fact!
There are over 500 different ray fish in the world! The closest relatives to rays are sharks from whom they modified themselves around 150 million years ago.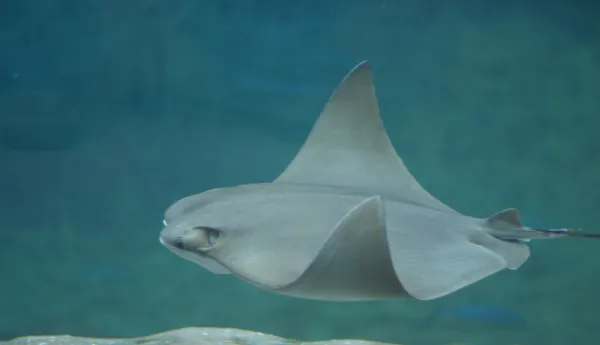 Mantaray
The largest ray is a mantaray which can get up to 9 metres! Usually though, they are about 2-4metres.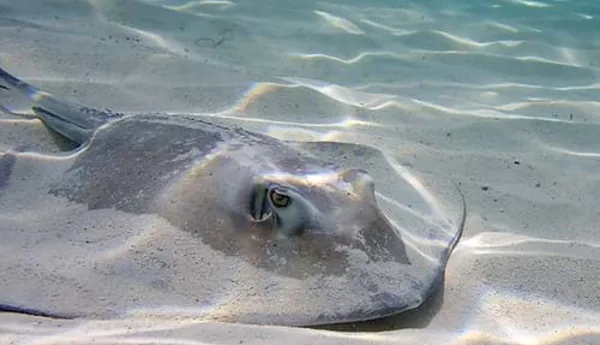 WOW fact!
Just like sharks, rays don't have bones either. Their body is instead made of cartilage, just like our ears and nose! The cartilage enables them to move and glide in the ocean easier.