Sydney's Most Impressive Venue
Immerse yourself in an underwater world of amazing and unforgettable moments at SEA LIFE Sydney Aquarium - the most unique events venue in Sydney. Located in the heart of Sydney in stunning Darling Harbour, your guests will be captivated by our incredible marine exhibits.
No other venue offers such an exquisite underwater backdrop to wow your guests. With a range of unique event spaces, catering from the most intimate to extravagant events, SEA LIFE Sydney Aquarium offers your guests an amazing and truly unforgettable experience they will never forget.
With experienced events specialists, who are experts at tailoring an event for your specific needs and who are adept at delivering high quality food, wine and service, the Merlin Events team will provide the stylish finishes and exquisite detail essential for any corporate event.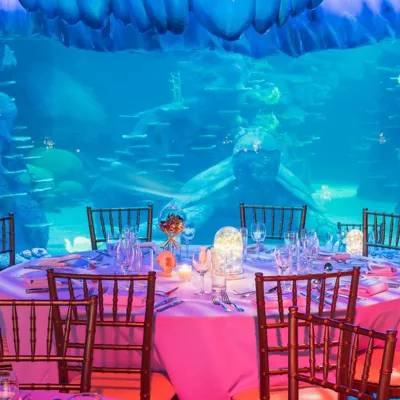 Ready to chat?
Ready to speak to our events team? Call us today or complete our enquiry form and we'll be in touch.
TEL: (02) 9333 9245
Or send us an enquiry by clicking the link below:
Enquire Now
Our Event Spaces
SEA LIFE Sydney Aquarium is without doubt one of the most unique and captivating function and events venues in Sydney. Our unique and themed event spaces allow you to tailor your space with special features that ensure your guests will have an unforgettable experience. Browse our event spaces below or reach out to chat with our events team and witness the splendor in person with a tour.
Sit Down Capacity: 60
Cocktail Capacity: 300
Our Great Barrier Reef oceanarium is the largest in the world - just like the Great Barrier Reef itself! It includes the stunning turtle beach, a huge floor-to-ceiling window into the reef. Guests will be mesmerised as hundreds of fish, sharks and sawfish cruise the reef before their eyes.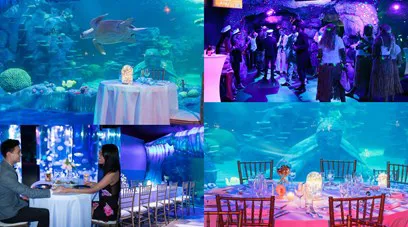 Sit Down Capacity: 160
Cocktail Capacity: 250
Home to our dugong, a beautiful animal which legend has it were mistaken for mermaids by early European sailors arriving in Australia's waters. Pig can be seen from above and in the viewing tunnels below. Dugong Island's large wrap around deck overlooking the Oceanarium is the perfect spot for a long summer dinner, unique networking event or corporate fun family day.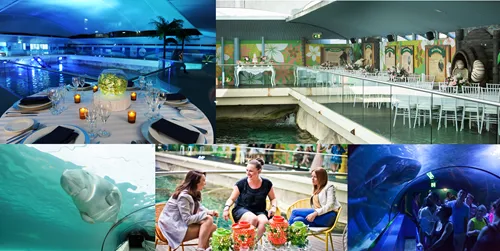 Sit Down Capacity: 40
Cocktail Capacity: 100
Jurassic Seas takes you into the depths of the ocean to see where life began and meet weird and wonderful living fossils. Guests will be able to discover the mysterious lungfish, Port Jackson sharks & our octopus. You can even visit our incredibly popular colony of Little Penguins, who can be seen darting through the water and waddling across the beach while going about their very important little penguin business.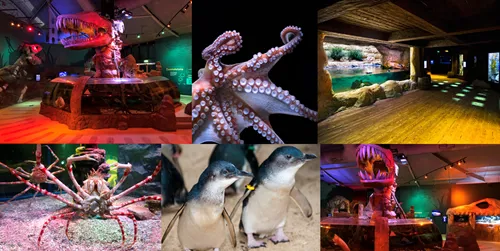 Sit Down Capacity: 20
Cocktail Capacity: 50
Here, among the stilted piers and platform decks guests will discover animals that are native to one of the most iconic harbours in the world. With over 600 species of fish inhabiting its depths, Sydney Harbour is a vital link in the ecology of the coastline and this unique themed event space provides a snapshot of what lies beneath - it's as beautiful as above the surface!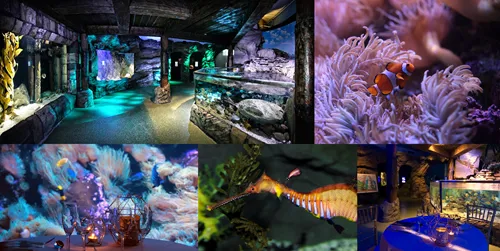 Find out More - Choose your event type
Secure Sydney's Best Venue - Enquire Now!
Call us today or complete our enquiry form below and our events team will be in touch shortly.
TEL: (02) 9333 9245