Meet our Little Penguins
*Please note that our Little Penguins will be off display for the time being due to an exciting new upgrade to their habitat! Thank you for your understanding and be sure to stay tuned to our website for updates.*
Meet the cheeky little penguin crew here at SEA LIFE Sydney Aquarium. Visit us and see them slip, slide and swim around right in front of you.
Book Now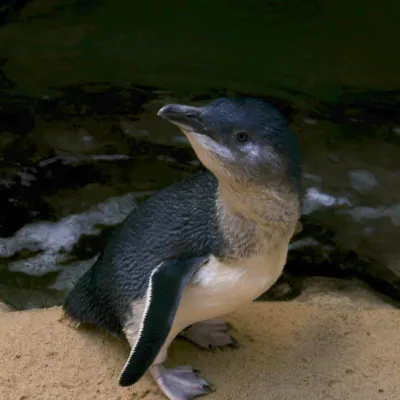 Meet Mr Black
Mr Black is the little penguin colony's silverback and hatched in 2008. Dubbed by the team as the cheeky playboy of the raft, he has had multiple girlfriends, but since pairing up with Gherkin in 2018, Mr Black has tamed his flirty ways. Little penguins are monogamous and often stay with the same partner during breeding. These couples are known as breeding pairs. Mr Black has a proud air about him and is usually the last to arrive at the feeding bucket. He's his own penguin, moving at his own pace
Meet Spinner
Spinner hatched in September 2015. Our keeper Libby in her many years of working with penguins has never met a bird who is as inquisitive and people-orientated as Spinner. One of the first to be on the scene to investigate anything new in the colony, Spinner loves to chat to penguins and people alike, and make sure he is across all and everything that is happening.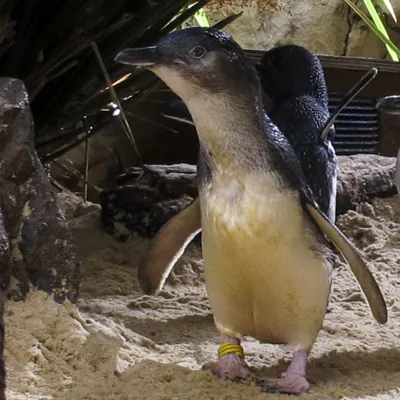 Meet Raptor
Hatched in 2011, Raptor is a super-mum! When it comes to all things babies, Raptor is there! She is a highly devoted and caring mother, unlike her cheeky partner Giaffy!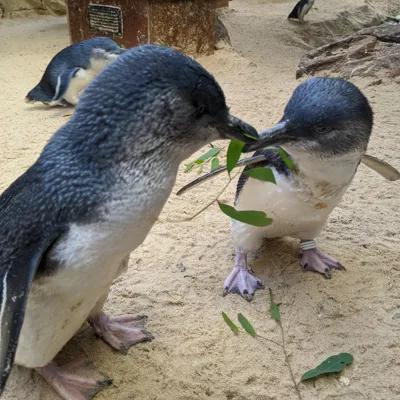 Did You Know?
In the wild, Little Penguins have many natural predators, including seals and sharks in the water to reptiles and birds on land. Unfortunately, there are now increased threats to the survival of this protected species from domestic and feral animals (such as cats and foxes), to urban sprawl, which reduces the size of their natural habitat and then overfishing, which reduces the penguins' food stocks.
IUCN Red List Conservation status: Least concern
More of our Little Penguin crew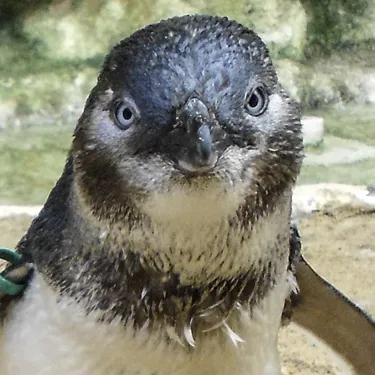 Vesty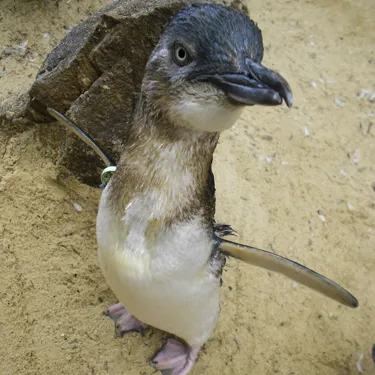 Giaffy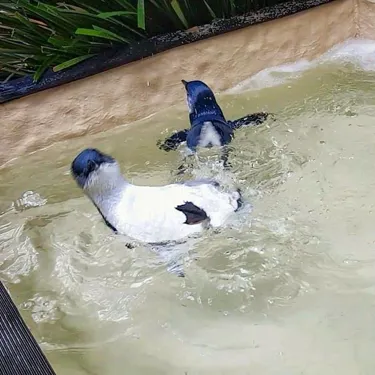 Oswald & Badger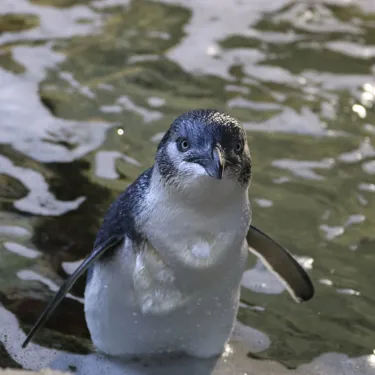 Cosmo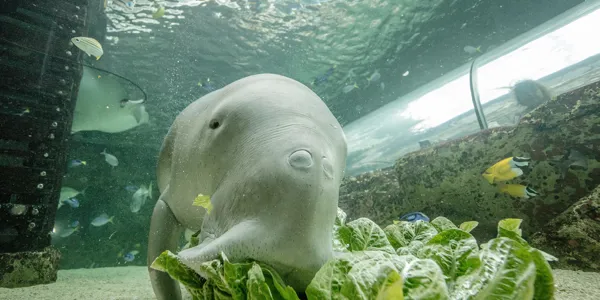 General Admission
Price includes Digi Photo Pass with 8 digital photos included – valued at $26!
Get your ticket on your phone

| | | | |
| --- | --- | --- | --- |
| Ticket Type | Price on the day/School Holidays/Weekends | SAVE 20% - Pre-book online in advance on weekdays | High-demand pricing |
| Adult | From $51 | From $40.80 | $53 |
| Child (3-15 yrs) | From $38 | From $30.40 | $40 |
| Student or Senior* | From $41 | From $32.80 | $43 |
| Child (0-2 yrs) | FREE | FREE | FREE |

 

*All concession holders must have a valid concession/student/health care card to gain access to the attraction with a Student/Senior ticket.

Please note: Our ticket pricing is subject to available capacity and prices may fluctuate during periods of high demand.

Children under 16 years of age must be accompanied by an adult (18+)
Guarantee entry by booking online
Online From
$40.80
Per Adult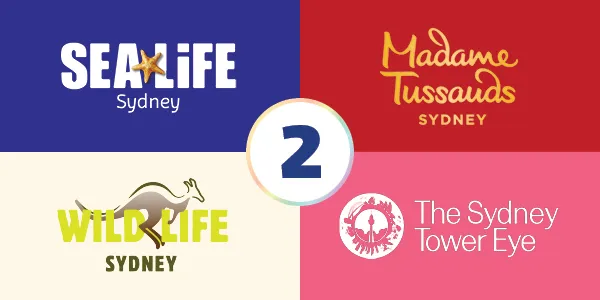 2 Attraction Pass
Choose from: WILD LIFE Sydney Zoo, Madame Tussauds Sydney or Sydney Tower Eye
Visit your second attraction within 30 days after you have visited SEA LIFE
Price includes Digi Photo Pass with 8 digital photos included
Online From
$65
Per Adult
When Bought Separately
$99
Per Adult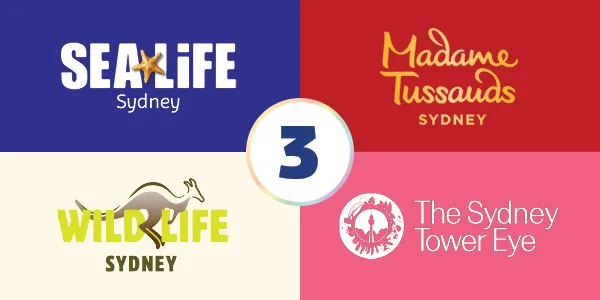 3 Attraction Pass
Choose from: WILD LIFE Sydney Zoo, Madame Tussauds Sydney or Sydney Tower Eye
Visit your other attractions within 60 days after you have visited SEA LIFE
Price includes Digi Photo Pass with 8 digital photos included
Online From
$75
Per Adult
When Bought Separately
$147
Per Adult