SEA LIFE, Day and Night on the Reef
Discover our Sea Jelly Species
Did you know that jellyfish are 95% water? This is why they look so majestic when gliding through the water but end up looking like a blob of 'jelly' when they wash up on the beach. Jellies come in all shapes and sizes and there are around 9,000 different species around the world.
Wobble through this wonderful zone as you discover the most mystical creatures of the sea. 
Book Now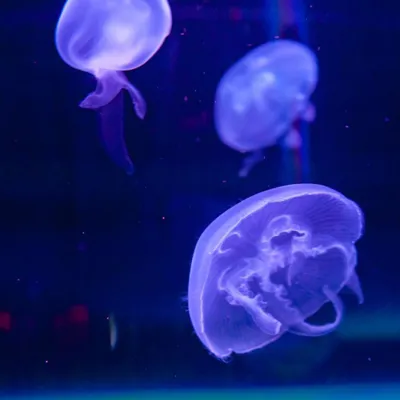 Moon Jellyfish
Moon Jellyfish are found in most oceans, inshore estuaries and harbours around the world. Special feeding tentacles are equipped with stinging cells to capture small prey that is dragged inward towards the mouth. The Moon Jellyfish is a favourite food of many species of turtle!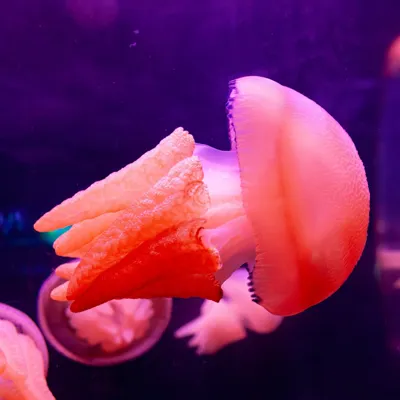 Jelly Blubber
The jelly blubber is encountered commonly across the Australian east coastline. Jelly blubbers do not have a mouth, instead they have lots of tiny openings on their tentacles.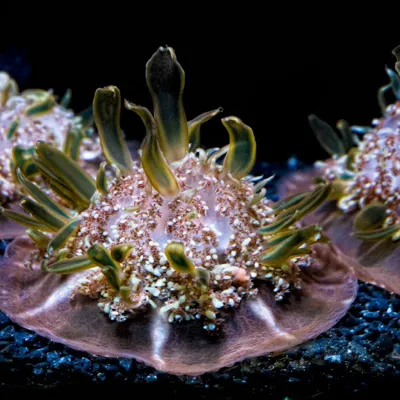 Upside-Down Jellyfish
Upside down jellyfish are a rather unique jelly. Unlike other Jellies, that float and swim around wherever the currents take them, these jellies have decided to check out life from another angle. Often they are found in extremely large numbers, completely carpeting the bottom of lagoons with hundreds of little pulsing bodies.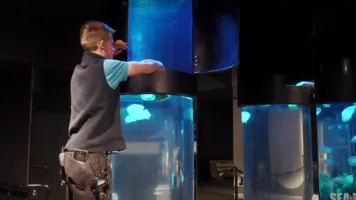 What do jellyfish eat?
Ever wondered what we feed our jellyfish? Or even how we feed them? 
Our jellyfish are fed artemia or brine shrimp multiple times a day. The process to harvest this artemia to get it jellyfish ready is quite a long one! Check out our jelly keeper Ben's, daily jellyfish feeding routine. 
Jellyfish fun facts!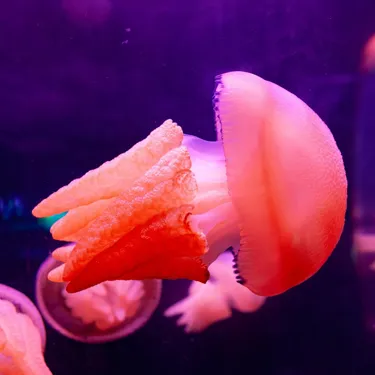 Ancient fish
Jellyfish have been around for more than 500 million years, meaning they were around for 250 million years before the first dinosaurs roamed the Earth! Jellyfish fossils however are very rare since…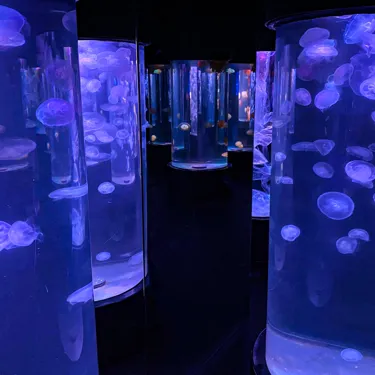 Ouch!
Jellyfish have venomous tentacles that they use to capture their prey. Most jellies are harmless to humans, but a few including the box jellyfish and the portuguese man o' war aka the blue bottle can…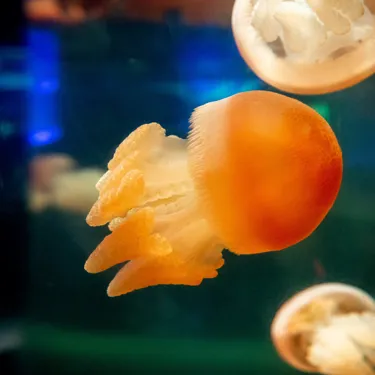 Brainless blobs
Jellyfish have no brain, ears, eyes or even hearts. And they poop and eat from the same opening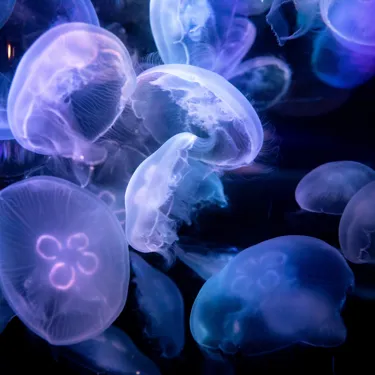 Group time
A group of jellyfish is called a bloom. These blooms are actually a problem for the environment they swarm to as they can reduce available food for other fish and sea life. It is thought that these…