Shipwreck Zone Keeper Talks
Discover more about our local species
South Coast Shipwreck Zone
Meet some local Sydney species!
Set amongst this beached shipwreck environment you can discover a vast array of animals native to the Southern Oceans. This zone is home to our adorable colony of Little Penguins and our majestic Sydney Seahorses.
Little Penguin Keeper Talk & Feed
Learn a little bit more about these cheeky beachside birds!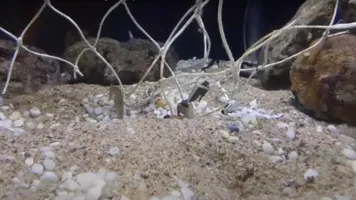 Seahorse Aquarist Talk
Discover the Sydney Seahorse and learn a little bit about our breeding program