Aussie Animal Passport
Your passport to Australia's most iconic animals, in the heart of Sydney
Journey Around Australia!
Australia is filled with weird and wonderful creatures on land and in our seas. As your journey through WILD LIFE Sydney Zoo and SEA LIFE Sydney Aquarium this summer you will get the chance to get up close to some of our most iconic creatures. Dive in and meet some of our creatures right now
Buy tickets now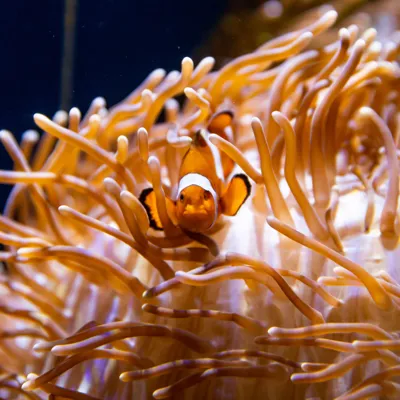 Great Barrier Reef
FOUND IN QUEENSLAND, AUSTRALIA
The Great Barrier Reef is the largest coral reef system on earth. 
Travel through the heart of a busy and brightly coloured reef to meet our marine turtles. Count the colours and intricate structures of the coral and anemone. Journey through jellyfish swarms, bobbing gracefully in a slow, hypnotic dance. Watch brilliantly coloured fish chase each other through the reef, while anemones and tube worms wave their feathery arms in the current. Say g'day to the clownfish and bright yellow tangs. It's hard to pick a favourite because every sea creature is so beautiful and interesting.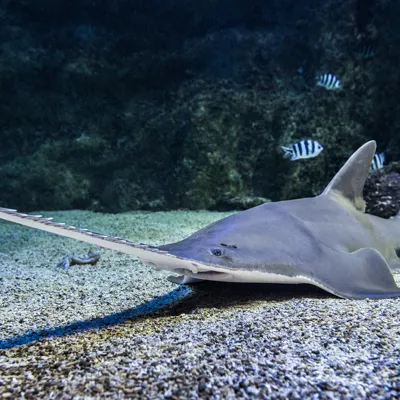 Sawfish
FOUND IN THE NORTHERN TERRITORY, AUSTRALIA 
Sawfish are known for their long, tooth-edged rostrum that looks just like a saw. These creatures are one of the world's most threatened marine creatures and can now only be found in a few spots around the world, one being the Northern Territory in Australia.
Stamp your passport at the Northern Territory when you spot our two majestic sawfish Rodger and Ryobi.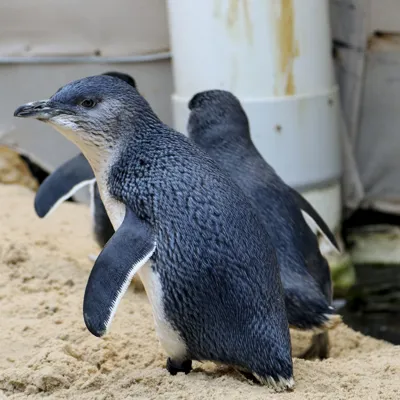 Little Penguins
FOUND IN VICTORIA, AUSTRALIA
The Little Penguin is adorable small as their name suggests and grow to only 33 cm tall, making them the smallest species of penguin. Phillip Island, Victoria is home to Australia's largest colony of Little Penguins
Be transported to the iconic beaches of Phillip Island as you get up close to our cheeky colony of Little Penguins. Don't forget to stamp your passport at Victoria once you spot them!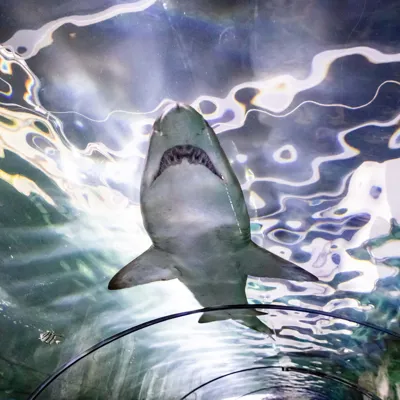 Grey Nurse Shark
FOUND IN NEW SOUTH WALES, AUSTRALIA
Despite their fearsome appearance and rows of pointy teeth, Grey Nurse Sharks are not threatening to humans and are often referred to as the Labradors of the sea. Grey Nurse sharks can be found in several oceans, seas and harbours around the world, one being Sydney Harbour.
Face your fears as you travel deep below the surface of our local harbour and explore the depths of shark valley. Look up - our giant Grey Nurse Sharks are swimming above you!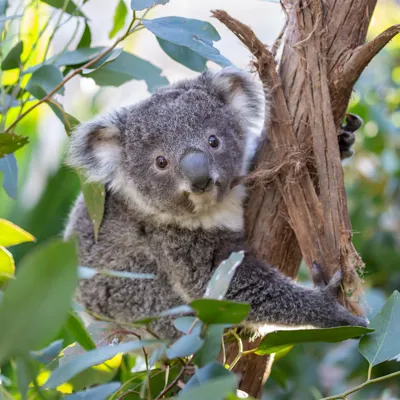 Koala
FOUND IN AUSTRALIAN CAPITAL TERRITORY, AUSTRALIA 
Journey over to WILD LIFE Sydney Zoo to continue your travels around Australia and meet our adorable koalas! Koalas are often referred to as 'koala bears', but did you know that they are not bears at all. Koalas are actually marsupials, which mean they give birth to highly underdeveloped young which they suckle in a pouch on their mother's belly.
Koalas can be found all over Australia, including in our own capital territory! Get your passport out as your head up to Koala rooftop and stamp the ACT!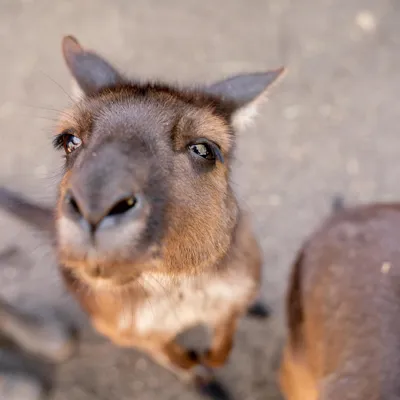 Kangaroo Island Kangaroos
FOUND IN SOUTH AUSTRALIA, AUSTRALIA
Jump down south to get up close to the uniquely coloured mob of Kangaroo Island kangaroos. Kangaroos are known for their hopping, using their powerful hind legs to spring forward, they can clear up to 8 metres in a single hop and can jump 1.8 metres high. 
Did you know this species of kangaroo is endemic to South Australia?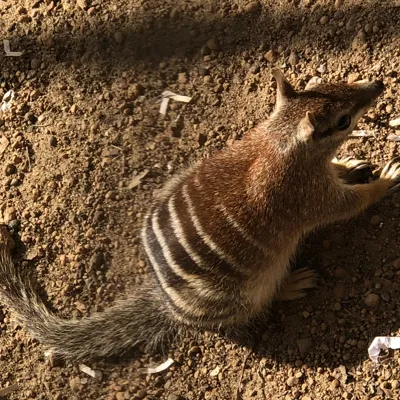 Numbat
FOUND IN WESTERN AUSTRALIA, AUSTRALIA
On your journey, don't miss the newest member of the WILD LIFE Sydney Zoo family, Frankie the Numbat who hails for Western Australia (and even crowns the state's emblem).
Numbats were originally found across Australia, but can now only be spotted in a few pockets of western Australia. Sadly due to habitat loss and introduced species the Numbat is under threat. It is estimated that there are only around 1,00 left in the wild. 
Be sure to stop by and meet Frankie, stamp a visit to WA on your passport!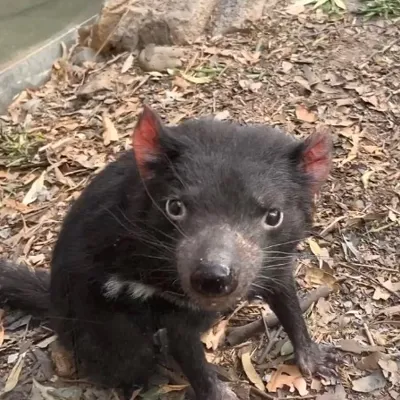 Tasmanian Devil
FOUND IN TASMANIA, AUSTRALIA
Run on over to Devils Den and meet the iconic Tasmanian devils. This species is the world's largest surviving carnivorous marsupial making them a very unique species to observe. 
As the name suggests, Tassie Devils can only be found on the island state of Tasmania!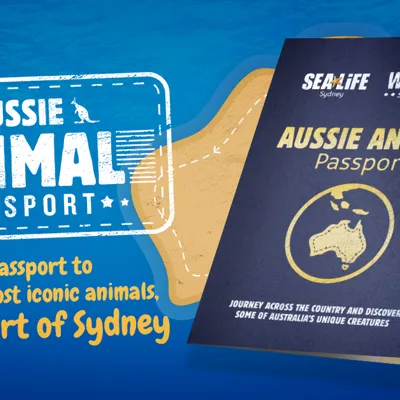 Access your Passport Now
To help you on your travels around Australia, SEA LIFE Sydney Aquarium and WILD LIFE Sydney Zoo have launched an ultimate Aussie Animal Passport - a FREE digital or printable passport. Take this on your journey around the zoo and aquarium and 'stamp' off each state as you its iconic creature!
Access your digital passport
Buy tickets now
General Admission
Online From
$38.40
Per Adult
Price includes Digi Photo Pass with 8 digital photos included – valued at $26!
Get your ticket on your phone

| | | |
| --- | --- | --- |
| Ticket Type | Price on the day/School Holidays/Weekends | SAVE 20% - Pre-book online in advance on weekdays |
| Adult | $48 | $38.40 |
| Child (3-15 yrs) | $35 | $28.00 |
| Student or Senior* | $39 | $31.20 |
| Child (0-2 yrs) | FREE | FREE |

 

*All concession holders must have a valid concession/student/health care card to gain access to the attraction with a Student/Senior ticket.

Guarantee entry by booking online