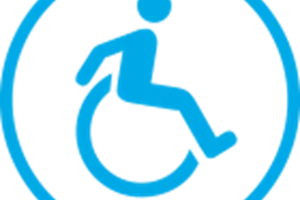 Disabled Access
At the aquarium, we have disabled access throughout the centre. There are also disabled toilets available in the facilities of cafe located next to our center. Please note that there are some narrow and uneven surfaces in some parts of the exhibition. 

Unfortunately for certain areas, such as Behind the Scenes- tour, there is no wheelchair access due to the stairwell to the area.
There are toilets and baby changing facilities in the cafe located next to our center (Carccila).
This aquarium is buggy accessible. Unfortunately you cannot participate e.g. Behind the Scenes-tour with your buggy. Our spacious elevators will transfer you into the center area where you can move around freely also with you buggy. Please note that if you do not wish to access our center with your buggy, remember to leave it to our cloak area, opposite ticket sales. You can leave your belongings to our cloakroom with your own risk. During summer time, Linnanmäki amusement park also has lockable safety boxes (costs a few euros).
In SEA LIFE Helsinki you can eat your own food and drinks in specific areas. If our meeting rooms (Luoto or Submarine) are free, you can use these spaces to eat your own snacks.
Eating or drinking in our center is forbidden.
Currently the cafe operated by amusement park close to us is not open. Please check any other cafes from the surrounding area instead.
Guide Dogs are permitted in the Aquarium.
If you have an animal that you wish to donate, please contact info@sealife.fi, and our aquarists will consider your donation. Please note that we will not be able to take every animal and please do not put your animals at risk by arriving at the attraction with them. 
Remember that it is forbidden to touch animals in our center. With the guidance of our staff, you can get to know the animals in our Rockpool area. 
We also have a souvenir shop where you can buy your own souvenirs, gifs etc. From our shop you can also find refreshments and sweets as well as ice-cream to cheer your day. Our shop is open daily according to our center opening hours. You can enter the shop without buying entrance ticket. Welcome!
Winter time the access to our center is via Tivolitie. When Linnanmäki amusement park is open, you can enter from their doors as well-