Upcoming Dates: May 17 & May 31
10am - 12pm
Free
All ages
Upcoming Cleanups
Information on our upcoming cleanups with the Clinton River Watershed Council (CRWC) can be found below. You can also check out the CRWC website for even more events and cleanups!
Wednesday, May 17th from 10AM-12PM: Boulan Park - 1898 Boulan Park Dr, Troy, MI 48084
Wednesday, May 31st from 10AM-12PM: Joseph Delia Jr. Park - 3001 18 Mile Rd, Sterling Heights, MI 48314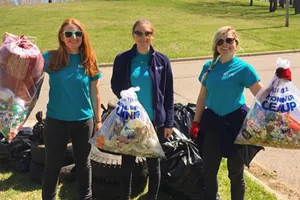 Protecting Local Habitats & Creatures
We've partnered with the Clinton River Watershed Council to help host & participate in monthly cleanup events during the spring, summer, and early fall.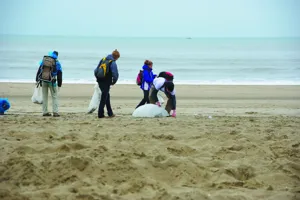 Join Us
We're looking for people who want to make a difference: individuals, families, youth groups, student groups and local community groups! We hope everyone can join us in in the fight to protect our local wildlife.
To learn about our future Watershed Cleanup dates, follow us on Facebook or visit the Clinton River Watershed Council's website.
Support Our Other Conservation Programs