Become a Dinosaur Detective
Wednesday 9th March 2016
Sydney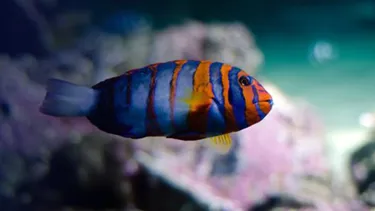 Become a dinosaur detective at SEA LIFE Sydney Aquarium these April school holidays. Suitable for kids of all ages, the all-new Ancient Oceans event gives budding detectives the opportunity to learn about the mind-boggling, prehistoric animals that call SEA LIFE Sydney Aquarium home, including the weird and wonderful creatures in the aquarium's new Jurassic Seas zone.
Using their Detective Activity Pack, aquatic adventurers are assigned their own ancient animal such as the nautilus, pig-nosed turtle, jellyfish or shark and then must uncover all the hidden facts about the animal, which are buried deep within the attraction's 12 themed zones. Young detectives will also become super sleuths as they are tasked with finding the seven Mosasaurus bones that have become lost throughout the attraction and can become an archaeologist for a day as they dig for fossils in Jurassic's Seas brand new dig station. For some lucky dinosaur detectives, Magnus the Shark will be making appearances at various points throughout the day during the school holiday period.
Don't forget to also experience SEA LIFE Sydney Aquarium's interactive Glass Bottom Boat Ride these school holidays. Experience a slice of tropical Queensland without leaving Sydney and feed the fish as you are skippered across the world's largest Great Barrier Reef Oceanarium. Occurring every 30 minutes daily, this fun experience is great for adults as well as kids from ages 3 and up. A special shark feeding boat ride happens at 11am each day but pre-booking is essential!
Book Now