Birthday Presents All Round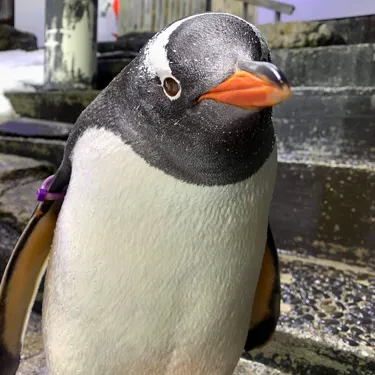 With our 25th birthday just around the corner (we can't believe it's tomorrow!!), the aquarists at SEA LIFE Sydney Aquarium were sure to spoil the animals, with Wuru the dugong receiving a body board as a part of her enrichment program and the Little Penguins receiving new nest boxes, just in time for breeding season.
Also keen to help celebrate was the resident octopus who cleverly opened the lid of her gift to find a tasty fish snack inside. The cuttlefish quickly snapped up his special birthday treat, while the Eagle Rays also enjoyed a special snack to mark the 25 years of ongoing success.
Marty Garwood, aquarist at SEA LIFE Sydney Aquarium reflected on the achievements of the attraction and said; "Looking back over 25 years, it's impressive to conceive that over 140,000 animals and almost 1,000 newly born babies have called SEA LIFE Sydney Aquarium home – additionally, 39 penguin chicks have been successfully raised, 20 weddings have taken place and almost 30 million visitors have been educated by visiting the attraction. There are also four animals which have been at the attraction since day one including two lungfish and two Grey Nurse Sharks".
Guests visiting on Saturday 13 July will enjoy a party atmosphere with a lucky dip for each guest on arrival, party hats, as well as the chance to purchase a limited edition souvenir book and enjoy a commemorative video celebrating 25 years of operation.