Daily Shark Feed Experience
Tuesday 20th August 2013
Sharks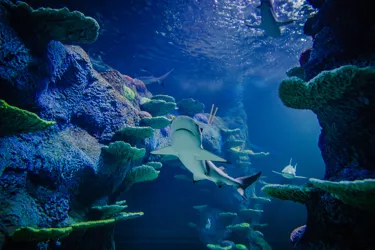 If you're looking for something different to do in Sydney, then look no further. At 11am every day at SEA LIFE Sydney Aquarium you can have the fantastic opportunity to feed a variety of sharks, rays and different tropical fish all from our behind the scenes Glass Bottom Boat ride.
There are only 8 spots available daily for this memorable ride - so make sure you book your place at our admissions desk when you arrive on the day. And at only $15 per person - it is a very affordable unique experience.
Feed Sharks in Sydney!
Once a day we feed our sharks and fish a mixture of mussels, prawns, squid, whiting, mackerel and whitebait. We do often get asked why our sharks don't eat the other fish. Well there are a couple of different explanations... one is we make sure we don't put the sharks favourite live fish food in with them and two we feed them every day.
You can also watch the 11am daily feed from the Reef Theatre's floor to ceiling window that looks into the exhibit - both of these experiences are a must for your list of things to do in Sydney.