Day and Night on the Reef is OPEN!
Saturday 24th November 2018
Sydney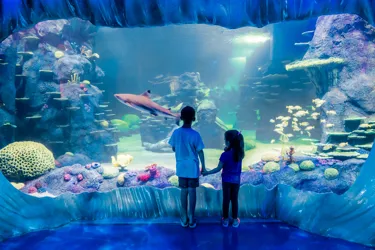 After seven months of construction, we are so excited to launch the new $5 million interactive exhibit, Day and Night on the Reef. Opening today, it is the largest Great Barrier Reef display in the world!

The interactive new experience, which has been developed by a team of over 100, will take guests on a colourful journey of the world-famous Great Barrier Reef right in the heart of Sydney.
"Sea Life Sydney Aquarium is entering a new phase of innovation with this new interactive experience bringing to life the magic of the Great Barrier Reef," said Richard Dilly, Sea Life Sydney General Manager.
"I am incredibly proud of what the team has created and can't wait to officially open the doors and welcome our guests to the exciting new addition to our aquarium this summer. It's been wonderful to see the animals settling into their new home and we're pretty confident the guests are going to love the Instagram moments." added Dilly.
Sea Life Sydney Aquarium's newest exhibit is home to hundreds of beautiful sea creatures, including Myrtle the rescue turtle and her fellow turtle friends Dave and Choung. Guests will also get to see the critically endangered sawfish, Maori Wrasse and schools of tropical fish.
As one of the seven wonders of the natural world, the Great Barrier Reef is on the bucket list for many Australians and international guests, so Day and Night on the Reef has been designed to convey several distinct 'time zones' which reflect various moments in time that are experienced on the reef during the day and night.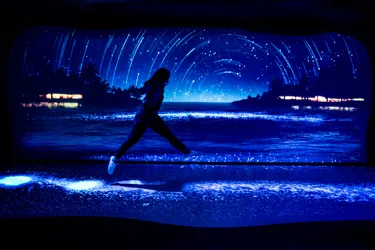 THE JOURNEY 
Start your journey at '6pm' on the Reef, and be awed by the expansive garden of live coral. 
Make your way through 'Jelly Lullaby', and immerse yourself in a forest of glowing jellies which makes for the perfect photo opportunity!
Walk along the bioluminescent shore of Moonlight Beach and watch your footsteps glow as tiny bioluminescent organisms inhabiting the coral reef light up the ocean below you.
Witness a digital display of the rare phenomenon of coral spawning, and control the current through motion sensors.
Experience the animals' activity by day, and as the sun begins to set, learn about how we can protect our reef and watch the life-cycle of a turtle through projection mapping; from nesting until the birth of the new hatchlings
End your 'day' on the reef by reflecting back on the giant wave, freezing a moment in time to capture all the unique animals who lay beneath the surface
It is our hope guests will experience the beauty of the reef and understand some of the threats it faces.
Book Now