What does a day in the life of an Aquarist look like?
Wednesday 13th May 2020
Animal Care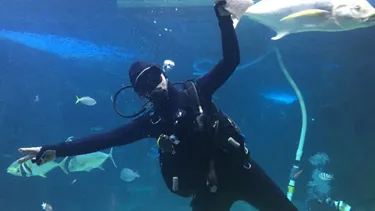 The role of our team here at SEA LIFE Sydney Aquarium has been flipped on its head since COVID-19 has forced the closure of our aquarium.
Gone are specialist animal departments, hourly animal talks, guest experiences and more. Rather, we've seen the rise of the virtual aquarium where live-streams have become a regular task, and rotating daily teams means aquarists all now care for all the animals in the aquarium.
It's a jam-packed day, every day, so go behind-the-scenes and see the daily tasks our aquarium team complete to keep our attraction – and our animals – in tip top shape.