Dugong Update
Friday 3rd February 2012
Dugong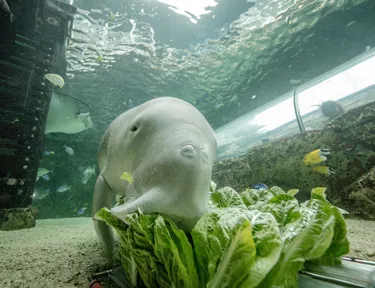 As of February 3 2012, the dugongs will be temporarily off display - but they won't be gone for long!
We're building a new home for our dugongs, Pig and Wuru, as we work towards the launch of the new SEA LIFE Sydney Aquarium in September 2012! Dugongs don't like disruption, so for their own welfare, they've moved somewhere quieter while work is in progress, and will be back by May.
Meanwhile their neighbours, the fearsome looking Grey Nurse Sharks, Lemon Sharks and Smooth Rays have moved into their hood, while their Oceanarium is also being upgraded - so come and check out all the big sharks on show!