Finding Dory at SEA LIFE Sydney Aquarium
Wednesday 1st June 2016
Events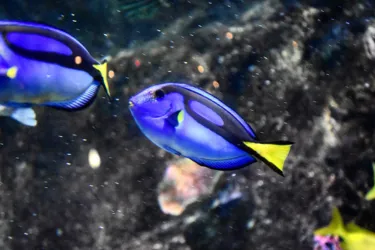 To celebrate the release of Disney.Pixar's Finding Dory in cinemas June 16, SEA LIFE Sydney Aquarium is offering kids of all ages the chance to become ocean explorers on an underwater Finding Dory adventure!
An interactive quiz trail will entertain the kids as they learn about conservation and protecting Dory's home, as well as the easy things they can do to help preserve our reefs and coastlines and why it's important to go to your local ZAA-accredited aquarium or zoo to enjoy our saltwater fish friends.
Dory's rich undersea home which is teeming with aquatic life can be found at SEA LIFE Sydney Aquarium, all of which has been reimagined in amazing animation in Disney.Pixar's Finding Dory.
Kids can also dive into the interactive playroom with loads of fantastic Finding Dory activities and plush toys waiting to be discovered!
The Finding Dory adventure will be splashing into SEA LIFE Sydney Aquarium from June until the end of the July school holidays. There's never been a better time to visit SEA LIFE Sydney Aquarium.