Go on an all stops adventure
Monday 9th December 2019
Sydney, Family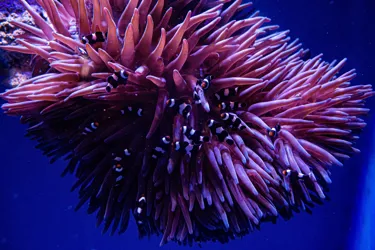 All aboard for an all-stops adventure! It's family tram time on the Sydney light rail network. Just hop on, and hop off at your stop. Here are some great ideas for family attractions to explore along the way.
Stop 1 @ Jubilee Park
Jubilee Park is a family-friendly pocket of harbourside foreshore in Glebe, just waiting to be explored on foot. It's part of a larger precinct of parkland, clustered around the shoreline of the inner harbour. There's a historic cricket pavilion, and a children's playground with modern equipment updated just a few years ago. Notice the original viaduct which now forms part of the tramway. While you're here, explore the historic tramsheds; repurposed into a thriving foodie hotspot. Inside you'll find all kinds of cuisines, from Vietnamese to Middle Eastern. Take a tour of Australia's wine regions or challenge yourself to find a new favourite gelato flavour at Messina. (Hot tip: they're ALL good.)
Stop 2 @ Wentworth Park
Get off here for the Sydney Fish Markets, where you'll find the freshest seafood in Sydney. It's literally straight off the ocean trawler. Time your visit for lunch and you won't be disappointed – there are prawns, octopus, oysters, and hundreds of fish on the menu. Grab a table and order whatever your seafood-loving heart desires. The market also holds cooking classes and special event celebrations, so check online in advance.
Stop 3 @ Pyrmont Bay
A short walk across the Pyrmont footbridge and you're in Darling Harbour. Here you'll be spoilt with some of the best family activities in Sydney! SEA LIFE Sydney Aquarium is teeming with exciting sea creatures, including species unique to the Sydney area. See delicate jellyfish, huge stingrays and sharks, sharks, sharks! Can you spot all 13 species? The penguins are incredible (take a boat ride through their frozen territory), and don't forget to look up in the Shark Valley tunnels, watching the large Grey Nurse Sharks glide right over the top of your head is amazing!
And if you fancy catching up with some native Aussie animals – head next door to WILD LIFE Sydney Zoo. From kangas to quokkas, you'll see all your favourites, including the Aussie Big 5: Koalas, kangaroos, crocodiles, wombats and platypus. After meeting our native wildlife, cruise on over to Madame Tussauds Sydney, to catch up with other local and international stars. Hang with Taylor Swift in the MTV Zone. Chat cricket with Sir Donald Bradman in the Sports Zone, and rub shoulders with Rebel Wilson and the Hemsworth brothers!
Stop 4 @ Exhibition Centre
This light rail stop puts you at the centre of the action in Sydney's Chinatown. The smells wafting through the streets will make you hungry all over again. This is the best spot to stop for a succulent Chinese meal, and there's no shortage of choice. Just roam around and see what you like best. Pop into Paddy's Markets for a bargain or wander the goods line; a railway corridor transformed in a similar way to New York's famous Highline. Wherever you go, soak up the atmosphere of Sydney's cosmopolitan heart.
For more info on Sydney's light rail network, and to plan your trip, go here.