Great Barrier Thief
Tuesday 27th November 2012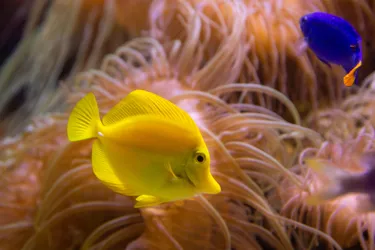 SEA LIFE Sydney Aquarium has just been paid a visit by Customs and Border Protection Officers from Sydney International Airport who rescued five species of tropical coral from illegal export.
The five pieces of coral, destined for Hong Kong, were seized by officers and passed to us upon which aquarium staff promptly placed them in quarantine.
Customs and Border Protection regards the smuggling of flora and fauna as a serious crime. Such smuggling can be cruel and inhumane and results in high rates of animal death. We work closely with national and state wildlife agencies to protect Australia's unique wildlife.
Customs and Border Protection National Manager Airport Operations North, Craig Sommerville, used the seizure to highlight the importance of knowing Australian law.
"Many wildlife seizures at the border relate to inadvertent breaches by travellers who don't realise that their items are illegal," Mr Sommerville said.
"It's important to check Australian regulations before buying animal or wildlife products for import or export; otherwise you could just be wasting your money."
Claudette Rechtorik of the SEA LIFE Conservation Fund added, "It is critically important to highlight the strict terms in which live animals are bought and sold, to ensure they are obtained from sustainable sources and not taken illegally from the wild if we are to conserve our many diminishing wild species."
Thanks to quick action by Customs and Border Protection officers and with the help and compliance of the passenger, the quarantined corals are well on the mend. Aquarists are optimistic that the coral will make a quick recovery and may even make it to a prime position within the Great Barrier Reef exhibit.