Octonauts LIVE shows and Meet & Greets at SEA LIFE Sydney
Tuesday 5th June 2018
Events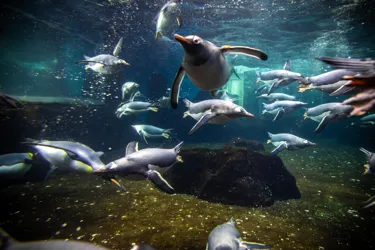 OUR OCTONAUTS SHOWS HAVE NOW ENDED - Stay tuned for more fun events and activities coming up in July! 
Ahoy, mateys! 
The Octonauts are landing at Sea Life Sydney Aquarium for exclusive live shows and meet and greets with their Sydney fans! Watch Captain Barnacles in our live shows, participate in Octo-training and learn what it takes to be an Octo-cadet!
Captain Barnacles needs to save the mysterious creature that is stuck in the bubble engine! Will he figure out which creature it is, and get him to safety to save the day?
Plus hi-paw your trusty pirate friend, Kwazii in special Meet and Greet times! 


WHEN?  
June 9 – June 22 (Perfect timing for Queen's Birthday weekend and Sydney's VIVID Festival) 

TIMINGS? 
11:00am – 11:30am Meet & Greet with Kwazii
12:00pm – 12:30pm Captain Barnacles LIVE Show 
1:00pm – 1:30pm Meet & Greet 

with Kwazii

2:00pm – 2:30pm

Captain Barnacles 

LIVE Show
3:00pm – 3:15pm Meet & Greet 

with Kwazii

3:40pm – 4:00pm

Captain Barnacles 

LIVE Show


Live Shows and Meet and Greets are INCLUDED in your admission ticket! So, wat-er you waiting for?