Last Chance to Catch Finding Dory
Wednesday 13th July 2016
Events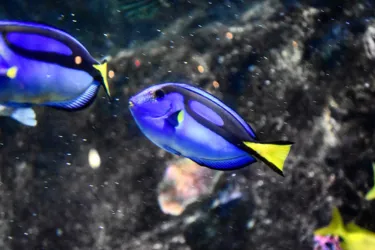 School holidays aren't over just yet! There's less than one week to go and you're probably racking your brains wondering what there is left to do to keep those kiddies occupied.
Why not turn a family day out into one that's educational for the young ones too?
Celebrating the release of Disney.Pixar's Finding Dory, in cinemas now, SEA LIFE Sydney Aquarium is offering kids (and adults too) to embark on an underwater adventure as ocean explorers!
Find the real Dory in the Sydney Harbour exhibit and learn about what is being done in the conservation world to protect Dory's home. Then swim through the attraction to find all of Dory's friends! The interactive themed quiz trail will not only keep the kids engaged throughout the playful learning journey but on completion, they will earn themselves an ocean explorer certificate too!
And when it's time for a little rest, kids can dive into our interactive play room fun-filled with Finding Dory plush toys. Join in on the fun and let your inner artist shine, by drawing your own undersea creature with vibrant colours. Then watch as your paper art turns into a digital masterpiece as it becomes projected across the wall at Art Aquarium! You'll be amazed by what happens when art meets technology - it's a unique way of representing the diversity in our vast oceans!
SEA LIFE Sydney Aquarium has been reimagined into an amazingly themed Finding Dory world but it's not staying for long. Splash in before July 18 before Dory leaves our shores!