Happy Feet at SEA LIFE Sydney Aquarium!
Friday 11th October 2019
Penguins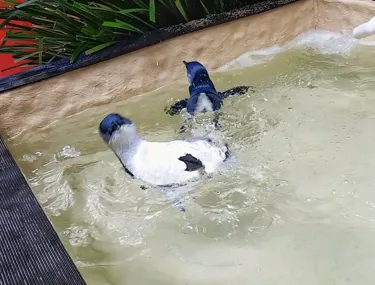 SEA LIFE Sydney Aquarium has announced the arrival of 'Ota' the first Little Penguin Chick to be born into the Little Penguin colony this spring.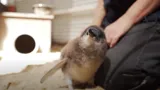 Ota is affectionately named after Otesánek, a fictional character from a Czech fairy tale also known as 'Greedy Guts' due to its big appetite!
Libby Eyre, our Senior Aquarist here at SEA LIFE Sydney Aquarium, said: "Spring has sprung at SEA LIFE Sydney Aquarium with the arrival of little Ota. When we noticed how much Ota loved food and the excitement created around feeding time, we knew we had to incorporate that into its name!
"Ota has an exciting few weeks ahead, first we'll see the fledge of the fluffy coat before an adult tuxedo is developed then it's time for swimming lessons! We're not yet sure if Ota is a boy or girl but one thing we know for sure is that it loves its food!"
Ota is currently in a crèche under the watchful eye of proud parents - mum, Raptor and dad, Giaffy at our Little Penguin exhibit. Raptor and Giaffy are a strong and very faithful couple and it's possible that Ota will become a big brother or sister in just a month's time.
For more little penguin updates, including the announcement of Ota's sex and the progress of swimming lessons,  follow us on Facebook and Instagram!