Ocean Guardians Animal Trail
Friday 23rd December 2011
Sydney, Events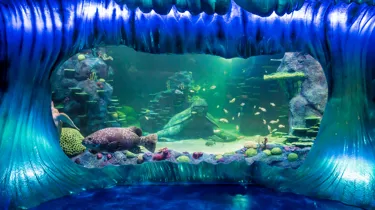 Follow the animal trail to find out the various threats to some of our incredible marine life. There are 12 animals to find and learn about, including the Grey Nurse Shark, Sawfish, Murray Cod and Platypus. Find out the small steps you can take to help our marine animals.
The Ocean Guardian Animal Trail includes also includes some interesting facts about the animals. Did you know a baby platypus is called a 'puggle'!? Learn this and more at Sydney Aquarium these holidays. Once the trail is complete, have your certificate signed and collect your sticker to make you an Ocean Guardian!
Sydney Aquarium has a range of other great activities these school holidays including Saws and Claws, a new discovery pool, new talks and shows, and the last chance to see the huge lego models!