Our Seahorses Are Winners!
Tuesday 5th November 2013
Seahorses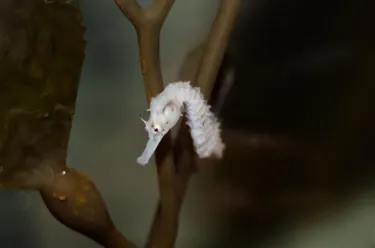 Here at SEA LIFE Sydney Aquarium we love our horses - seahorses that is!
The beloved Potbelly and 'Sydney' seahorses, along with its relative the Weedy Sea Dragon, are one of the many highlights in our Sydney Harbour exhibit, which displays only native marine life that would be found in Sydney's iconic harbour.
Growing no more than 45cm in length, the seahorse is perhaps best known for the fact that the male of the species generally carries the eggs in their belly until birth - a trait unique to the seahorse family.
So if this Melbourne Cup Day you are looking for a horse that will make your day rather than break your heart, visit us here at SEA LIFE Sydney Aquarium and let the magic of the Potbelly and 'Sydney' Seahorses raise your spirits regardless of what occurs in the race that stops a nation.