Peppa Pig Festival of Fun
Monday 29th April 2019
Events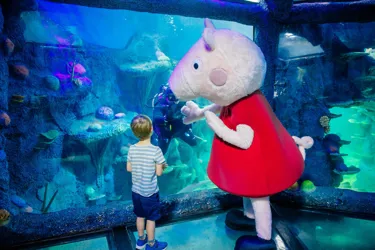 This year marks 15 years of the nation's favourite little piggy, Peppa Pig, jumping in muddy puddles and sharing her oink-tastic adventures with devoted pre-schoolers around Australia!
To celebrate, Peppa is making her silver screen comeback with a new hour-long theatrical release, Peppa Pig: Festival of Fun, hitting cinemas nationally on May 2nd, 2019!
Featuring 10 never-before-seen episodes, including a 2-part festival special, Festival of Fun will see brand new characters joining all the Peppa Pig favourites as they snort and giggle their way through various adventures. 
Part of eOne's successful new My First Cinema Experience format, Peppa Pig: Festival of Fun is designed specifically for pre-schoolers with interactive content encouraging them to sing, dance and play along.
Don't miss out on catching Peppa Pig and the gang dancing in the mud at a children's festival, celebrating Grandpa Pig's birthday at a restaurant, and taking a trip to the cinema to see Super Potato's big movie feature.
How to enter
On our Facebook post, comment your favourite Peppa Pig episode and tell us what you love most about it for your chance to WIN 1 of 4 family passes to see Peppa Pig: Festival of Fun!
Entries close May 1 2019.