Meet our Penguin Posse!
Here at SEA LIFE Sydney Aquarium we have 2 species of Sub-Antarctic penguins: King penguins and Gentoo penguins. 
Book Now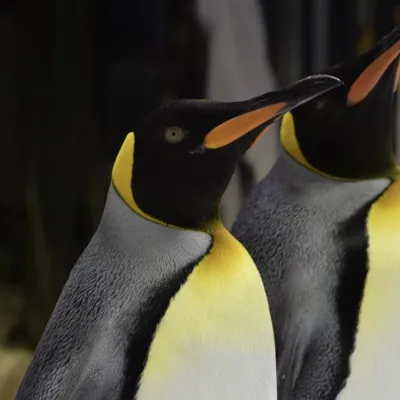 Meet Aurora
Aurora is one of our regal King penguins. She is quite shy but loves to hang around her best
friend and partner, Forrest. Aurora is also our smallest King penguin making her easy to spot
amongst the others, she also has large light grey eyes that help as well. This majestic girl is an
essential part of our breeding program, and we can't wait to see if she pairs up once again with
the handsome Forrest.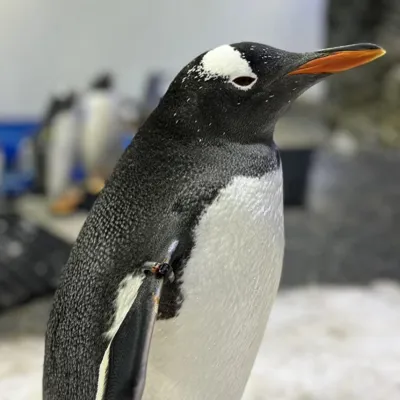 Meet Charlie
Who's the prettiest little girl? That'll be Charlie! Charlie is one of our youngest gentoo penguins
in the colony. Being as young as she is, she is still very inquisitive and loves to follow keepers
around to help them with their daily jobs. You'll always find her waiting to bow to you and sing
you the sweetest little song you can possibly hear.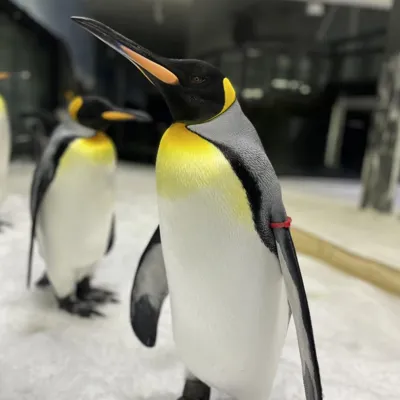 Meet Derrick
This handsome man is called Derrick, and if you ever hear one of the King penguins singing, it
most likely is him! Derrick is one of our cheekiest penguins and loves to always see what his
fellow Kings, as well as what the keepers are up to. If you have a bucket of food, you can be
sure Derrick will be the first one there and ready to eat!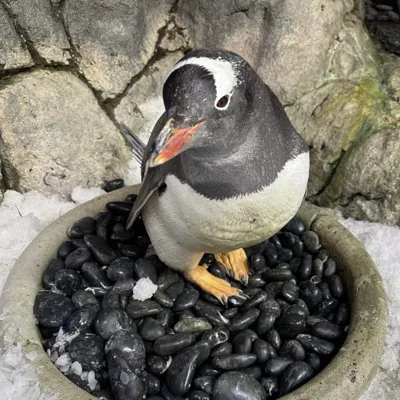 Meet Gibson
This is Gibson, and when we say he is the sweetest man ever, we mean he is the sweetest man
ever. Gibson came to us in 2016 and has had the same easy-going and kind-hearted personality
since then. Walking into the snowy wonderland, you should expect to be greeted by this little
gentleman as he waits patiently by his nest to say "Hello!" and sing his Gentoo song!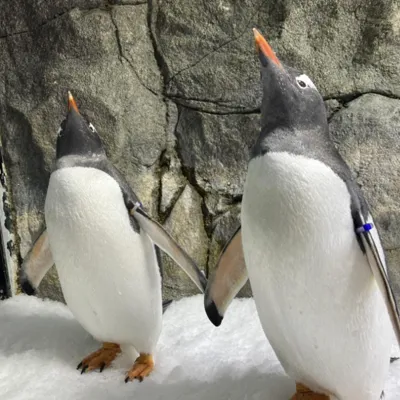 Meet Magic & Sphen
Our famous same-sex couple Magic and Sphen have been the colony's inseparable power
couple since 2018 and have become the best foster dads to the well-known Lara, aka Sphengic!
These two cheeky Gentoo are always up to something, where there is one of them, the other
should be not too far behind, and when the enrichment toys are brought out, the pair are always
the most excited to have some fun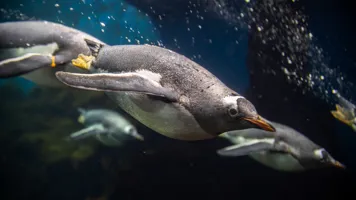 Meet Sphen and Magic
Same-sex couple, Sphen and Magic began developing a strong bond and became inseparable before breeding season, and are constantly seen waddling around and going for swims together. The couple were given a foster egg to look after... and it hatched! Baby 'Sphengic' was born and they are now a happy penguin family of three!
N-ice Penguin Facts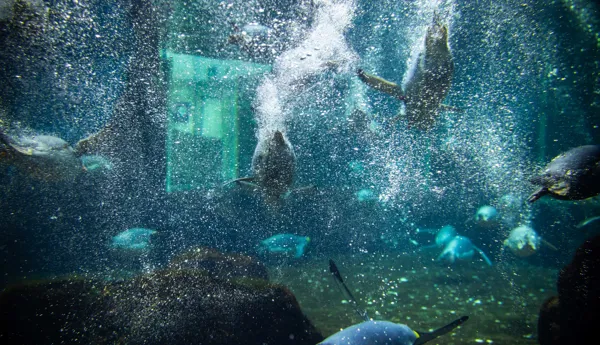 Sea soaring
Despite not being able to take flight in the sky, penguins use their flippers to fly through the water
Penguins in danger
Over half of all penguin species are listed as endangered. Penguin populations are threatened by oil spills, bycatch, overfishing, habitat loss and climate change.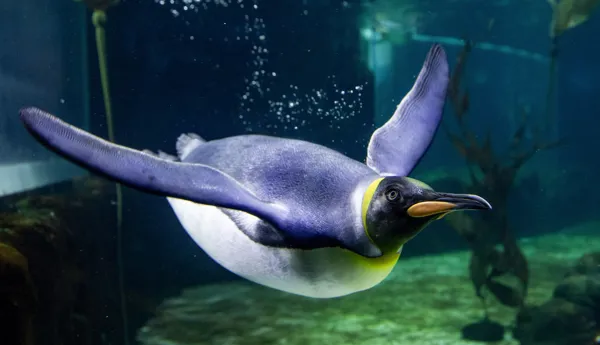 The tall and small
Emperor Penguins are the largest species of penguin growing up to around 120cm tall while the smallest species is the Little Penguin, growing to only 30cm tall.