Plastic Free July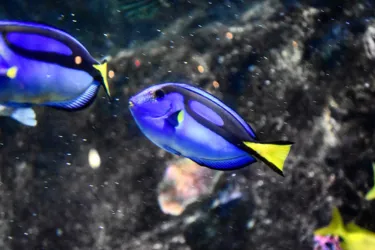 It's now the middle of July so that means we've hit the two-week mark of the challenge!
Plastic Free July is an initiative that aims to raise awareness about the significant amount of single-use disposable plastic that is being consumed in our world every single day.
Some of the largest concerns with this continued consumption for "convenience" is the disposable of this plastic as a large portion of it ends up back in our environment, including our beautiful oceans. This is distressing for our marine animals, both big and small who have become entangled or have ingested this debris, thus threatening our marine ecosystems.
Plastic Free July is a challenge that the team at SEA LIFE Sydney Aquarium have been undertaking, aiming to reduce the impacts of single-use plastic on our earth. At the forefront of our mind is protecting our marine environment and we even have a whole exhibit dedicated to the growing concerns of plastic. The SEA LIFE team and SEA LIFE Trust have been working continuously on campaigns including creating healthy habitats, protecting wildlife and fish for future.
So make the switch. Swap out the takeaway coffee cup and water bottle for a reusable one. Ditch the plastic shopping bag for a trendy fabric shopping one. There's still two weeks left of July, so it's not too late to get started. Set yourself the challenge - try it out for a day, one week, two weeks or even longer. It's amazing what you can do if you set your mind to it.