Platypuses Reunited
Monday 12th November 2012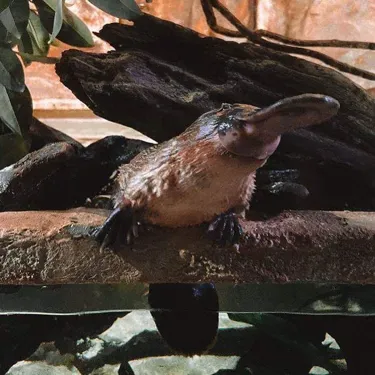 2020 Update - You can now find the platypuses in our neighbouring attraction, WILD LIFE Sydney Zoo
After our nine month refurbishment, our three female platypuses are all back together and on display in the Streams and Billabongs zone at SEA LIFE Sydney Aquarium.
The last of the three platypuses - Nada - re-joined her fellow platypus playmates - Jackie and Zoe - in what was a joyous reunion - particularly between Zoe and Nada who have always been firm friends and got reacquainted with much nuzzling.
Following their re-introduction, all the platypuses received health checks to make sure all was well, and after a thorough check, all three platypuses were deemed healthy and happy!