What Can Be Recycled?
Saturday 12th January 2019
Sustainability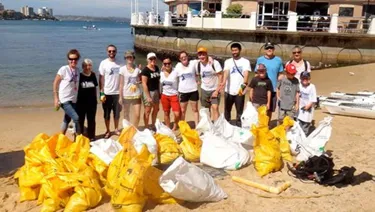 It's amazing to think that all of us, in our daily lives, are touching something made of plastic every ten minutes. It is used in almost everything, from the device you're reading this on, the pen on your desk, the glasses on your face or contact lenses in your eyes, it's in your clothes, your car, your mattress and your TV. It is literally everywhere!
But for all the benefits plastic has given us, it is unfortunate that disposing of these products has become a major environmental concern. At today's rate of consumption, the amount of plastic in the world is expected to double approximately every eleven years. To put that into perspective, between now and 2028, we will produce the same amount of plastic as we have from the 1950's until now!
Plastic is made to be strong and durable so it takes a very, very, VERY long time to break down and, sadly, most disposed plastic ends up in our oceans and becomes dangerous to animals who accidentally ingest it or become entangled in it. One of the best things we can do to protect the environment is to make sure we are conscious about how we are disposing of our waste and ensuring that we recycle properly. This not only means there will be less plastic ending up in our oceans, but it also helps to protect our resources as we will not need to produce as much.
How Can You Do Your Bit?
Whether you live in a house or an apartment in New South Wales, you will have a yellow and blue bin to sort your recycling into. Ever feel confused about what to put where? Be confused no more! Here's a guide to tell you what you can and can't recycle in the blue and yellow bins.
Yellow Bin
Recycle anything made of aluminium, steel, plastic and glass. On most plastic containers you will find a triangle with a number inside it. The number identifies the type of plastic the container is made from and will indicate if it can be recycled or not. If the number is 1 - 6, you are able to pop it in your yellow bin for recycling.
What can be recycle?
aluminium and steel tins/cans
aerosol cans
glass bottles and jars
plastic soft-drink and water bottles
plastic food containers, tubs and trays
juice and milk cartons and bottles.
What can't be recycled?
plastic bags (they contaminate recycling and jam machinery)
polystyrene such as meat trays and foam packaging
light globes, mirrors and window glass
crockery, drinking glasses and Pyrex
sharps and syringes
Nappies
Blue Bin
You can recycle most types of paper and cardboard, including the below:
newspapers and magazines (staples are fine)
advertising material (remove plastic wrap)
phone books
egg cartons
envelopes (even those with clear plastic windows)
cardboard boxes.
What can't be recycled are waxed or cardboard containers with food scraps, tissue paper and napkins. Pizza boxes can be recycled if they aren't caked in food.
Return and Earn
NSW has an amazing cash for containers program where you are rewarded for every bottle, can and container you deposit or return. It's like a reverse vending machine, where you put the empty container in to the machine and you receive 10c per item in return. It's good for the environment and your hip pocked! You can find your nearest return and earn station here.