Want to look after Pig the Dugong for a living?
Monday 8th July 2019
Dugong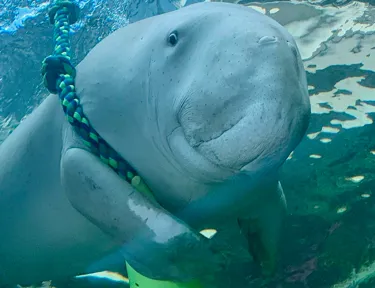 WE ARE ON THE HUNT FOR A FULL TIME MARINE MAMMAL KEEPER TO CARE FOR PIG THE DUGONG!
We are on the hunt for a Senior Aquarist/Dugong Keeper to work alongside a passionate and talented team of aquarists to assist in the effective management of the dugong team.
The successful applicant will be:
Experienced in aquatic husbandry and experience in maintaining life support systems and have proven the ability to develop systems to improve efficiencies
Experience in the marine mammal training field or similar
Proficient knowledge and application of operant conditioning principles
Excellent public speaking and visitor services skills
Excellent observation and record keeping skills
Excellent verbal and written communication skills
The ability to swim confidently and be able to lift 20kgs
Proven ability to work well in a small team
Ability to lead, train and develop new staff
 Job applications close on 14th July, 2019.