Join the Youth Invasion
Tuesday 10th September 2019
SEA LIFE Trust, Events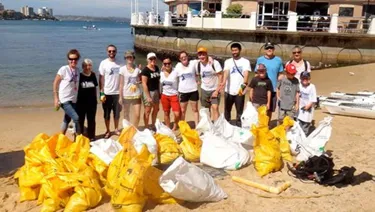 This event has now ended.
Students across the planet are rising in response to our climate emergency &  biodiversity threats and a lack of leadership in response to them. Young voices demanding positive change for our planet are growing louder & clearer.
And to support them, we're super-excited to present Youth Invasion @ SEA LIFE Sydney Aquarium!
The event highlights inspiring youth projects, stories, ideas and activities that will turn the tide on the health of our oceans & build a better future. 
When: Fri 4th Oct 2019, 3:00 pm - 7:00 pm
Where: SEA LIFE Sydney Aquarium, 1-5 Wheat Rd, Sydney NSW 2000, Australia
Price: $10
This event features teens' unique take on the beauty of our oceans, the amazing marine creatures that call them home, and what we can all do to make a positive difference for a sustainable future. We'll be hearing inspirational initiatives on what young people are already doing to make a difference, there'll be activities to help you reduce your plastic footprint + many opportunities to see the beautiful creatures you're helping by making positive changes for our oceans. 
Youth Invasion is an event targeted at youth (13 – 19 years old). Tickets are AU$10 per person (+ GST & online booking fees). Tickets for the Youth Invasion event can only be purchased online via the event ticketing supplier Humanitix. Tickets will not be available at the aquarium admissions counter. 
Proceeds from this event will go to marine conservation projects created and delivered by youth.