Sea Turtle Paper Plate Craft
Wednesday 15th April 2020
Craft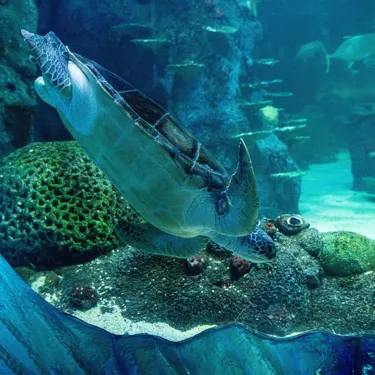 It is time to get crafty! Did you know that sea turtles live in almost everyone ocean in the world! Here at SEA LIFE Sydney we have 3 large sea turtles, Myrtle, Dave & Chong!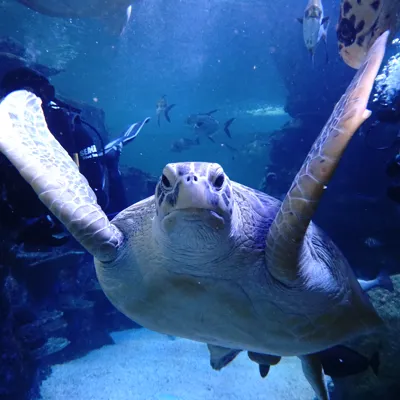 Follow the steps below to make your own paper plate sea turtle and bring some of our aquarium to your home!
WHAT YOU'LL NEED: 
Coloured cardstock 
Scissors
Tape 
Paper plates 
Coloured tissue paper 
Black marker 
Glue 
Paint
HOW TO MAKE YOUR PAPER PLATE SEA TURTLE: 
Draw the body!
Turtles have a head, tail and 4 flippers so you will need to draw each of these body parts onto the cardstock. Then cut them out!
Paint the shell! 
Take your paper plate and cover it in whatever colour paint you would like! make sure you get all the little cracks filled in so your turtle is nice and bright. Then sit your plate aside to dry
Tissue paper time!
While your shell drys, cut your tissue paper. Cut the coloured tissue into lots of small squares
Put it all together!
Now that you have all the pieces of your turtle it is time to put it all together. Flip the paper plate over and tape your turtle body parts to the underside. Next flip your shell back over and stick your tissue paper squares all over the top of the shell to represent the turtle shell pattern. 
Add the face! 
Take the marker and draw your turtle eyes and mouth and you are done!