New Baby Zebra Shark Pup!
Thursday 14th July 2022
Sharks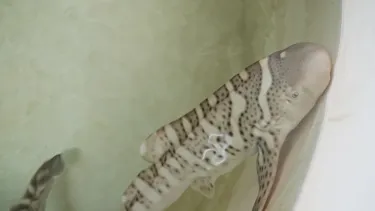 A leopard can't change its spots, but the Zebra shark can!
SEA LIFE Sydney Aquarium is thrilled to announce the hatching of a Zebra Shark pup, just in time to celebrate Shark Awareness Day. Zebra sharks, aka leopard sharks, go through an amazing pattern and colour transformation as they mature.
Zebra sharks are oviparous, laying large (17cm in length) dark coloured egg cases that have tufts of silky fibers which act as sticky anchors to secure them their underwater habitats.
Newly hatched Zebra shark pups have distinct black and white stripes which begin to fade and transition to a spotted pattern during the first couple of months of development – which is exactly why they can be referred to as both zebra and leopard sharks!
The species is found in coastal waters throughout the tropical Indo-West Pacific. In Australia, they are found primarily in the tropical waters across our west, north and east coasts.
The pup has been nicknamed 'Baby Steg' after the species' scientific name (Stegostoma tigrinum) and she is a girl!
"Baby Steg is thriving and hitting all the expected milestones. We're offering the pup up to five feeds a day and are looking to graduate it to a larger habitat soon, where she will continue to grow big and strong until she is ready to go onto display with the other amazing tropical reef species."
We all know the old saying that 'a leopard can't change its spots', but the zebra shark is a natural beauty at defying this old rule of thumb!
"We have been taking photos of the pup daily to document its incredible transformation and fast growth. From hatching with the stripe pattern, designed to mimic banded sea snakes, she has started to develop the species' well known and striking spots!" said Taylah Stark, Aquarist - SEA LIFE Sydney Aquarium.
Our adult zebra sharks, Baby Steg's parents, can be seen on display at the aquarium within the Day and Night on the Reef zone which is home to a huge variety of fish including other incredible species of sharks and rays.
Although Zebra sharks can be seen swimming slowly and gracefully through our reefs, they are primarily bottom dwelling and feed on crustaceans and mollusks. Baby Steg's favorite food is prawns!
Adults can grow to be well over 3 meters long and are not only beautiful because of their leopard-like spots but also a long and flowing tail (caudal fin).
There are over 400 species of shark recorded around the world. Most of these species pose little to no risk to people, however, they have been widely misinterpreted by people and are often feared. Shark Awareness Day aims to change this misunderstanding and draw awareness to the plight of sharks as keystone species that play a vital role in maintaining the delicate balance of marine ecosystems.
Every year, unsustainable and unregulated fishing practices see millions of sharks killed around the world, and the future of many shark species is now in peril.
Guests can get up close and get inspired by 13 species of shark at SEA LIFE Sydney Aquarium whilst learning about them and what we can all do to help conserve and protect them.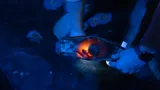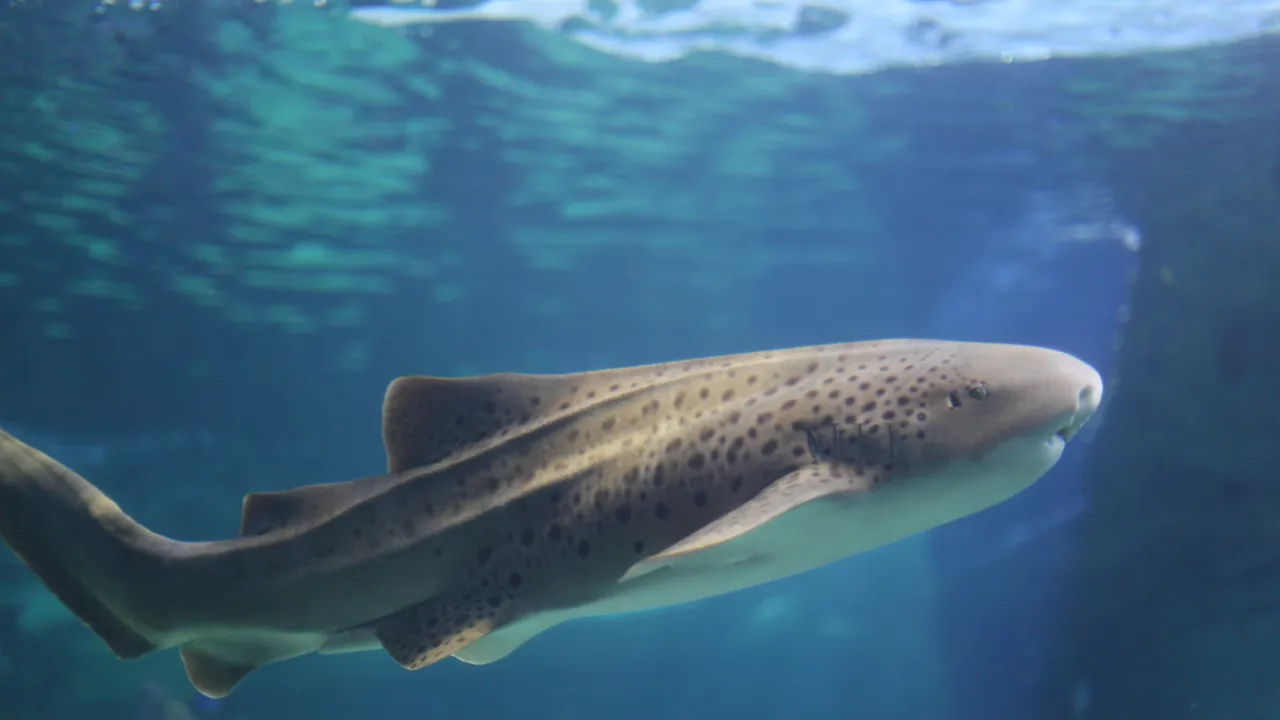 Baby Zebra Shark
Adult Zebra Shark
General Admission
Online From
$38.40
Per Adult
Price includes Digi Photo Pass with 8 digital photos included – valued at $26!
Get your ticket on your phone

| | | | |
| --- | --- | --- | --- |
| Ticket Type | Price on the day/School Holidays/Weekends | SAVE 25% - Pre-book online in advance on weekdays | High-demand pricing |
| Adult | From $51 | From $38.40 | $53 |
| Child (3-15 yrs) | From $38 | From $28 | $40 |
| Student or Senior* | From $41 | From $30.40 | $43 |
| Child (0-2 yrs) | FREE | FREE | FREE |

 

*All concession holders must have a valid concession/student/health care card to gain access to the attraction with a Student/Senior ticket.

Please note: Our ticket pricing is subject to available capacity and prices may fluctuate during periods of high demand.

Children under 16 years of age must be accompanied by an adult (18+)
Guarantee entry by booking online