Shark Jaw Talk
Friday 23rd December 2011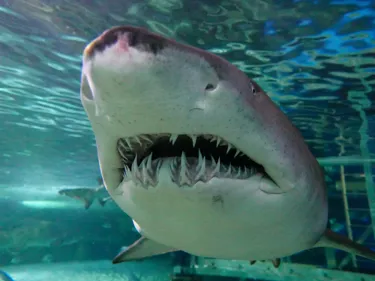 See the new Shark Jaw Talk at Sydney Aquarium this summer. Sharks teeth are designed perfectly for them to feed on their favourite prey. Some sharks, like Great White Sharks have teeth like knives, designed for cutting their food; Sharks like a Grey Nurse Shark have teeth like forks, designed for holding their food, and some sharks, like Port Jackson Sharks have plates designed for grinding their food.
See the difference between the teeth of the sharks and learn how you can identify what sort of food they like to eat. You can even touch the different types of teeth to see just how sharp they are!
Sydney Aquarium has a range of other great activities these school holidays including Saws and Claws, a new discovery pool, new talks and shows, and the last chance to see the huge lego models!