Shark Reef Snorkel
Friday 21st March 2014
Sharks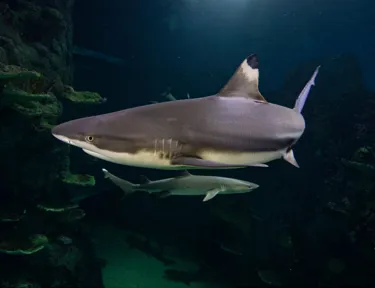 ***This product is no longer available.***
Launching May 1st 2014, Shark Reef Snorkel at SEA LIFE Sydney Aquarium is a brand new experience which can't be found anywhere else in New South Wales.
Home to some of the ocean's most colourful and amazing animals, snorkelling the Great Barrier Reef is a must on everyone's bucket list. And with Shark Reef Snorkel, you'll soon be able to do it with friends and family without even leaving Sydney's CBD!
Shark Reef Snorkel is a thrilling and fully immersive underwater adventure which will leave you wide-eyed in amazement. Snorkelers will be submerged into one of the world's most beautiful ecosystems and will come face-to-face with reef sharks, sawfish, Maori Wrasses and more.
With no diving experience required this ultimate reef adventure can be enjoyed individually or with the entire family!
Reserve you spot now and be one of the first to snorkel the Great Barrier Reef without visiting Queensland.