Help us clean up the beaches!
Monday 2nd December 2019
Sharks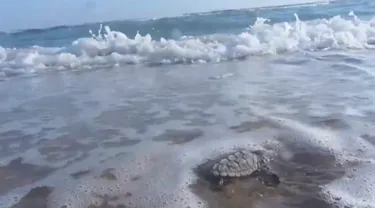 To Celebrate Shark Week Please Help Us Clean Up Our Beaches - Saturday 7th & Sunday 8th December 2019
Shark's need some help cleaning up their home, please join the SEA LIFE Trust and Discovery Australia team to spend a little time during the weekend to help make a difference. SEA LIFE Trust and Discovery are proudly joining forces on a national Shark Week Beach Clean. This inaugural event will take place on Saturday 7 & Sunday 8 December and all Australians are encouraged to join in. 
Our marine life are swallowing more plastic than ever. A staggering 8 million tonnes of plastic waste enters the world's oceans every year and scientists predict plastic rubbish could outweigh fish by 2050! How crazy!
To help prevent this frightening statistic from becoming a reality, SEA LIFE Trust and Discovery are calling for volunteers from all over Australia to participate in the Shark Week Beach Clean and play a role in protecting the future of our marine life. 
Rally together your friends and family this Shark week and collect litter from a beach or waterway near you. If you're in Sydney you can join Discovery's and SEA LIFE Trust's Shark Week Beach Clean team at Queenscliff Beach from 9am to 12.00pm on Saturday 7 December.  
WE WANT TO SEE YOUR PHOTOS!
Participants who share photos of their beach cleans will be sent some Shark Week merch. Simply tag @DiscoveryChannelAU and @sealifetrustanz in posts on Facebook and @discoveryaus on Instagram or email your photos to AUNZ_Writeus@discovery.com. Be sure to hashtag #SharkWeekBeachClean too! 
To make a pledge to prevent ocean pollution and save the lives of vulnerable marine creatures, click here
Clean Up Tips:
Where possible please use plant based clean up bags or a reusable bucket and please dispose of the rubbish you collect in the correct place.
We suggest reusable gloves, so we can reduce our single use waste footprint even more.
Please remember to wear sunscreen (even if it's cloudy), drink water (from your reusable bottle), closed toed shoes are best and don't forget your sunglasses.
As well as large pieces of plastic please lookout for micro plastics.