Have fun in the sun
Wednesday 18th December 2019
school holidays, Family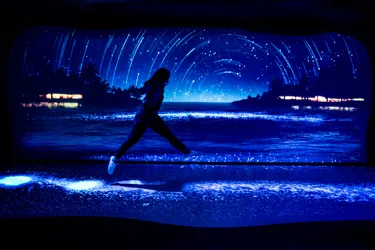 Summer is Sydney's calling card. This is the time of year when the city turns on glitz and glamour, under sunny blue skies. We're talking culture and chilling out; the perfect combo of eats, events and bare feet. Here are 7 things to set in your summer sights.
Sydney Festival
This is the cultural crown in the city's festival calendar; abuzz with music, dance and theatre. Look out for the free outdoor concerts, where you can pack a picnic and enjoy the performance under the stars. Gather your posse to hang out at the festival village, browse the markets and stalls and sample the delicious festival food options.
NYE Celebrations
Every city in the world brings in the New Year differently, but Sydney's NYE is nothing short of spectacular. Because this is the city's night of nights – you need to get in early to see the most dazzling fireworks on the planet. With the Sydney Harbour Bridge and Sydney Opera House as the background, this light show is whizz-bang. Seek out your viewing spot and secure it quickly; claiming a patch of grass is significant real estate!
Australia Day Celebrations
Our national day is a great excuse for a Sydney-style party! Connect with the world's oldest living culture; WugulOra, meaning 'One Mob,' kicks off Australia Day with performances by Aboriginal and Torres Strait Islanders. Participate in a smoking ceremony to chase away bad spirits. Catch the Ferrython, as these green and gold boats race from Shark Island to the Harbour Bridge. Go-time is 11am; get a great view from the Harbour Bridge walkway or Kirribilli. With some snags sizzling, and a game of cricket going, settle in for some fab fireworks.
Lunar New Year
This is the start of the year on the Chinese, Korean, Vietnamese and Mongolian lunisolar calendar. Sydney's colourful celebration sees impressive lion and dragon dances and great markets in Chinatown and Haymarket. Look out for zodiac lanterns around the harbour, as well as festivities throughout Greater Sydney: Parramatta, Doonside and Eastwood. Don't miss the Dragon Boat extravaganza in Darling Harbour; 12-metre, dragon-headed boats; ready, set, go to the beat of a drum. Endless food options showcase delectable Asian cuisine, from fusion to spicy-hot.
Underwater Wonder
When summer hits, Sydney is all about the water: beaches, inlets, lakes and rivers. When you spend time in this city's waterways, you'll be hooked and keen to know more. Discover the diversity and beauty of the underwater world at SEA LIFE Sydney Aquarium. From Little Penguins to the giant Grey Nurse Sharks, come face to fin with incredible creatures.
See hundreds of colourful tropical fish, rescued sea turtles, impressive sharks and some jaw-dropping coral. If you have little ones, the Discovery Kids Rockpool is an awesome hands-on experience where they can see starfish, shells and spiralled shark eggs. Connect with Sydney's ocean residents, walk through the ocean tunnels and be in awe of it all.
And if you've ever wanted to see the marvel of the Great Barrier Reef right here in Sydney, the Day and Night On The Reef exhibit is the only one of its kind in the world.
Outdoor Cinemas
Seeing a movie under the stars is a Sydney staple. And there's no shortage of options. In the city's North, South, East and West, you'll find a stellar setup screening everything from blockbusters to kids' flicks. If you want to take your experience to the next level, treat yourself to the comfiest seating option, and grab a great bite so you can eat and watch.