Exclusive Access to the NEW Day and Night on the Reef zone!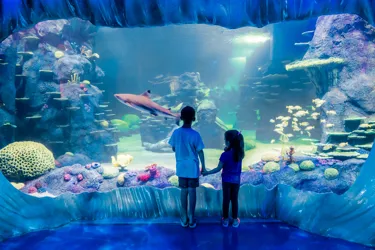 To celebrate the opening of our NEW Day & Night on the Reef exhibit, we are inviting teachers to come visit our new exhibit at SEA LIFE Sydney Aquarium on Thursday 21st February 2019!

Mini educational tours with one of our educators will occur between 6-7pm when the Aquarium is closed to the public. Teachers will get the chance to explore and experience the new zone inside the aquarium and ask important questions about the animals and our guided OCEAN Program for schools.

Registration to this event is a MUST as there are limited spaces available on the tours. You are most welcome to bring along another new/beginning or current teacher colleague as a +1.
Details 
When? Thursday 21st February 
What? Tours run every 15 minutes with a guide. Times are 6pm, 6.15pm, 6.30pm & 6.45pm.
How much? FREE
RSVP: Monday 18 February 2019. Email our Education Manager to secure your spot!! 

For more information about this event please contact our team via Facebook Messager!