The 4 New Sydney Sights That'll Take Your Breath Away
Wednesday 11th March 2020
Sydney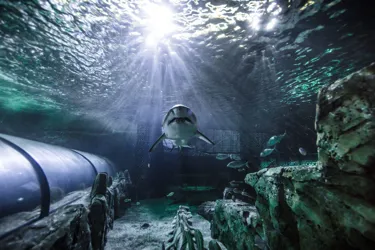 Blessed with nature and weather, Sydney is full of pinch-me moments. And it's a city of gifts that keeps on giving. Vibrant, progressive and culturally diverse – here are some new Sydney sights to tick off, from reflective art to wildlife displays.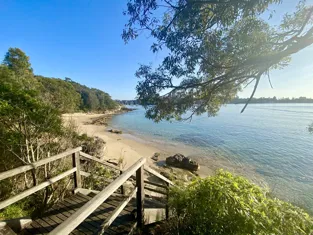 Photo credit: bonditomanly.com
A Coastal Mission
You've probably heard of the Bondi to Coogee walk, maybe even the Manly to Spit. But did you know both walks now connect?! That's right. In late 2019, the epic 80km track cut its red ribbon. That means new terrain to explore! You'll weave through bushland, skip on down to secluded bays, and take in sweeping sea views. This one's bound to forever stay on 'Best Sydney Sights' lists. Don't do it all at once. ;) Choose a section to tackle on the official Bondi to Manly page.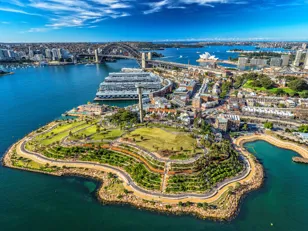 Photo credit: designcurial.com
Seize That Sydney Blue
Barangaroo is the new neighbourhood-kid on the block. What was once shipping facilities, and long before that, a fishing region for Indigenous Australians, is now a growing art and culture hub. And a good-lookin' one at that! At the all-age-friendly Barangaroo Reserve, take in the harbour city views that stretch right around to the Sydney Harbour Bridge. Then discover contemporary public artworks celebrating Indigenous Australian culture alongside crafty markets. Look out for Finders Keepers, The Big Design Market and The Other Art Fair.
Be Transported
'Shadows.' Doesn't the name alone evoke your interest? South of Barangaroo, don't miss this large-scale photographic installation inspired by the native flora of Sydney. It's a mesmerising mini adventure along a 170-metre walkway between commercial skyscrapers. Plants and trees are transparent shadows, where you can see your face and body in it. You participate in the art itself! Sabine Hornig, the artist, describes it as 'a wandering and reflection experience.' Check out Sydney's official City Art page for more great public art.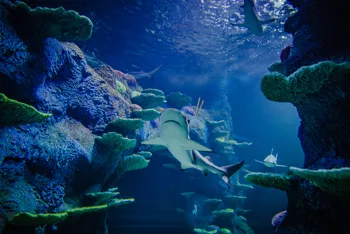 Celebrate Sharks
Yup, how about this unusual sight: see the largest variety of sharks Down Under. This summer at SEA LIFE Sydney Aquarium, embark on an interactive jaw-some voyage. In this magical underwater world, try spotting all 13 majestic species including the Black and White Tip Reef Sharks, Leopard Sharks and Tawny Nurse Sharks. Bust some myths, hear fun facts and be inspired by incredible wildlife conservation efforts.
Want to take your shark experience to the next level? Why not go cageless shark diving? No previous diving expertise required! This exhilarating encounter is one of the very few you can have in the whole world.
Some of the Best Sydney Sights
SEA LIFE Sydney Aquarium is full of them. 13,000 sea creatures, over 700 species and a rotating calendar of world-class displays. Learn just how important biodiversity is to Australia's cultural identity.
Travel Tip: Visit the What's On page for the latest wildlife spectacles. Plus, before you come, note the feed and talk times, so you don't miss out on seeing your favourite Australian animals.