Unique Sydney Swimming Spots
Monday 15th April 2019
Sydney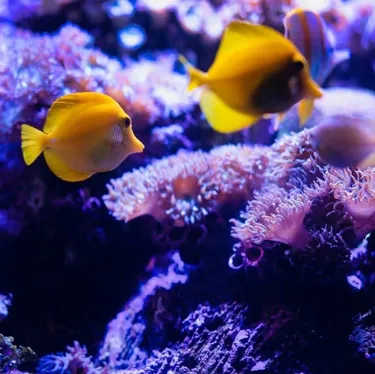 In Sydney, when it comes to discovering out-of-the-ordinary places to take a dip in the deep blue – we're spoilt for choice. Bursting with world-class beaches, incredible ocean pools and off-the-beaten-track places, this city takes swimming to a whole new level. Some are easy to get to, and some are more of a trek, but all are unique places to swim.
North Sydney Pool
This is a one-of-a-kind pool with a stellar view of Sydney. With the majestic Harbour Bridge stretching above it, you can do your laps while trains, boats and ferries whizz by. Choose from a 25-metre, an Olympic-sized and a kids' pool. Even if you're not serious about your swimming your water miles, just by being here, you can soak up the atmosphere as a spectator in the classic stands or treat yourself to a bite at the cafe. This pool is the perfect mix of water and wonderful.
Gordons Bay
In between Coogee and Clovelly lies this little oasis. You could be forgiven for thinking you've stumbled into a European fishing village; rows of boats from the local fishing club beside the sea. You can get there via the Coastal Walkway, then make your way into the crystal water using the rock platform. It's a snorkeler's paradise, and the best part is, there's an amazing Underwater Nature Trail; keep your eye out for the resident Grouper and a stingray or two, as well as a host of fishy friends. If you're not up for a dip, stay cool in the sea breeze and enjoy watching all the seaside action.
Karloo Pools
Not your average swimming spot, you've got to earn this one. Located halfway into the Karloo Walking Track in the Royal National Park, these pools don't play host to crowds, so make sure you don't miss this secluded watering hole. A freshwater paradise, it's so clear you can see the bottom; enjoy the serenity as you float on your back with the bush surrounding you. Cool down after your taxing bushwalk, and ford off the sultry summer heat in these natural pools.
Collins Flat Beach
This is a knock-out beach complete with a waterfall. White sand gives way to the blue ocean beyond; a magical place for a swim, a stroll or a simple sit in the sun. Located in North Head, it's a family-friendly spot with gentle waves and an ice-cream boat for those hotter-than-hot days. It's such a pristine spot that, given the right season, you could be lucky enough to see a whale or a Little Penguin from the Manly colony.
Resolute Beach
Who would have thought in a city this size, there are still wild spots to swim. This beach boasts a level of isolation you won't believe. Take the eight-kilometre Resolute Loop Track; while it's not an easy walk, the destination is well worth your effort. Within Ku-Ring-Gai National Park, this pristine expanse of sand and sea makes for a stunning place to swim. And while you're splashing about, take in the views over Pittwater.
Swim with the sharks at SLSA
See a 3.5 metre Grey Nurse Shark in a controlled environment at SEA LIFE Sydney Aquarium. With the population of these apex predators in decline, take a shark dive to see these incredible creatures at close proximity. At the same time, catch sight of giant rays, and other local Sydney sea life. Then, continue your adventure to hang out with other underwater animals like our Weedy Seadragons and Blue Gropers.
When Sydney turns on its gorgeous weather, grab your cozzies and head to one of these breathtaking swimming spots. Make sure you pack water, some sunscreen and your camera.